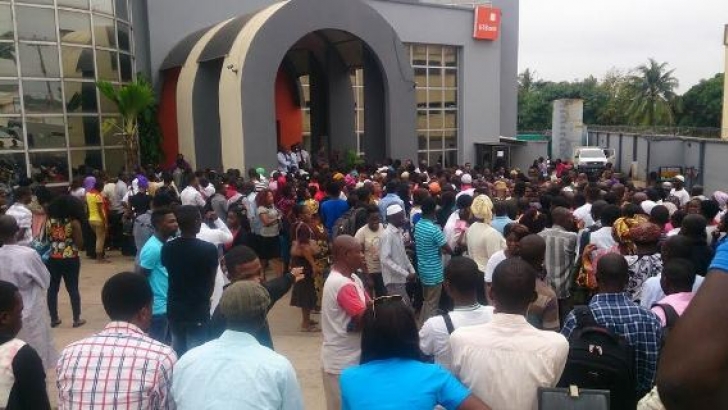 FG not pleased with breach of social distancing, especially at banks
1001newsng
0
3 min

read
245 Total Views
Areas, where FG thought, will be most organized on Monday, where areas the social distancing procedure was grossly violated, banks.
Just the first day after the easing of the shutdown to contain the spread of coronavirus in Abuja, Lagos and Ogun states.
Before the four-week stay-at-home imposed by President Muhammadu Buhari, Lagos and Abuja had been under some forms of restriction for at least one week.
Presidential Task Force (PTF) on COVID-19 is not pleased that there was a breach of social distancing with overcrowding in public places, interstate movement and shunning of face masks.
"Today, we might forgive a little bit because it was the first day. However, we will have infections because of what happened today (yesterday), no doubt about that.
"But what is more important is how we can learn from the mistakes of today (yesterday) into tomorrow and into next tomorrow, so that by Friday, hopefully, they will have normalised some of these things.
"The challenge for us as a society is how we now organise ourselves to mitigate this risk to limit transmission from each other. We don't want an explosion of new infections.
"But if we do have that explosion, there will be almost no choice left for the leadership of the country than to ask all of us to go back into our homes.
"For the benefits of having a few hours a day of coming out and reopening parts of the economy, there is a price to pay and that price is that we organise ourselves to do this strictly," Director-General of the Nigeria Centre for Disease Control, Chikwe Ihekweazu, said. He spoke during the daily briefing of the task force in Abuja yesterday.
The NCDC boss explained that the Federal Government expected a few extra infections as a result of the lapses on Monday.
"Initial reports are not too pleasing across the country. When we say take responsibility this time,   we really needed to address corporate Nigeria. One of the biggest groups that we have allowed to restart business today were banks," he said, adding: "When you limit the number of branches that open, everybody goes to the one branch that is open; that becomes counter-productive.
"We can produce all the guidelines in the world, but if organisations fail to support the implementation of these measures and focus on a risk-based approach, then our efforts might amount to little or nothing.
National Coordinator of the task force, Dr. Aliyu Sani, also clarified that "the easing of the lockdown is in no way a license to relax our self-protection measures.
"It is also not …to return to business as usual. The danger of acquiring COVID -19 is even more clear and present now that we are all slowly going back to work."
Minister of Health, Dr. Osagie Ehanire, enjoined Nigerians to be more cautious" countries who eased or lifted restrictions, suffered an increase in new cases."
"We need to protect, not only ourselves but each other and our loved ones. We need to make sacrifices today for a better tomorrow," he advised.
Related posts
Fuel Subsidy remover is insensitive, NLC kicks
2,297 Total Views The Nigeria Labour Congress (NLC), on Tuesday, expressed displeasure over the pronouncement by President Bola Tinubu that the subsidy…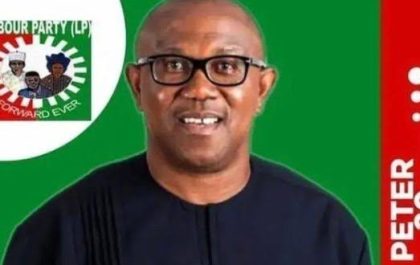 May 29: Labour Party fault Tinubu's speech, says its shallow, defective
2,307 Total Views The Labour Party (LP), has described as shallow and defective, the inaugural speech made by President Bola Ahmed…