Develop Erin Ijesha water fall,don't just collect gate fee, monarch cries out
1001newsng
0
4 min

read
1,373 Total Views
A traditional ruler in the Oriade local government area of Osun State, Dr Isaac Adeyena Ayeni, the Akinla Of Erin-Ijesa, at the weekend, asked the state government to pull out from Erin-Ijesha waterfalls, noting that the government is not developing the tourist centre.
The monarch who made this known at a press conference held in his palace posited that "if they release the waterfall to me, I will manage it, bring investor and pay tax to the government. I approached the past administration and I have also done the same thing to meet the present governor.
"Till now, they are the ones managing the waterfall. What they are doing is just collecting gate fees. They are collecting entrance fees without development.
"Government has no business in running this tourist centre. What they need to do is to provide an enabling environment that will attract private investors. What I mean by enabling the environment is to provide good access road, security, the electricity that will attract investors.
"As we speak, the state of the road is very bad. So, if there is no access, how do you attract investors. The government promised to do the 1.5km road at the centre to the waterfall, more than four years ago, the road is still waiting for completion. Security is bad. If you go to our police station, you will meet just two policemen.
"Many times, you will not find them at the station. They might have been recalled for special duties. Tourists will not feel safe in that kind of town. We don't have a hospital. If you get injured, until they carry you to Ilesha or Osogbo. These are things that government need to face that will attract foreign investors.
"They are used to sharing oil money at the centre rather than looking elsewhere to see where they can generate money.
"Erin-Ijesa is a tourist site. We settled here purposely because of this waterfall. Unfortunately, the waterfall is still yearning for development all these years, and we have been appealing to the various government to see what they can do to bring it to do the required standard. We will not relent until something is done.
"We are also appealing to individual investors, both local and foreign to see what they can do because what I could see now is that we can not totally depend on the government.
"If you notice a side of the road to the site being cleared, it has nothing to do with the government. They are just trying to build a resort. So, if we can being to do that, why I won't be able to manage the waterfall.
"From the little data gather so far, that place attracts over 50,000 tourists annually. As we speak, the gate fee is N1,000 per adult and N500 for children. We have more people during the festive periods. Just on gate fees.
"Then, you can imagine, if there are cablecast, if there are lifts, if there are swimming pool and other activities, you still have to pay apart from gate fee. If people pay for all the activities, you will see a huge amount of money that will help the government and the community. People will be able to sell pure water, sell food and a lot of things.
"So, there is a huge benefit. Everywhere you have a tourist centre, not only in Nigeria, around the world, it benefit the community, and that is what I want for my community.
"What I'm saying is that we shouldn't concentrate everything on the gate fees. We are not optimising the benefits we suppose to derive from that place.
"The indigenes are trying. Since I came on board, the face of the town is changing gradually. I'm trying to appeal to them to come home, join efforts with me to develop this town. I have been appealing to some of them who have money to also come and develop the waterfall.
"That is why I said we should not leave everything in the hand of the government. Government can not do everything. If an indigene of this town builds a hotel, will any government stop him from building it?
"Most tourists that come to this town have nowhere to stay. They have to go to Ilesha or Osogbo or Ile-Ife to sleep, that is not good enough. I have been appealing to them. Whoever can build 20-bedroom, whoever can build 10-bedroom should come and build it so that the town will continue to grow."
"I am sure that the present governor we have, Adegboyega Oyetola is a listening governor, very professional. He is a technocrat. He is not arrogant. My belief is that he has too many things in his hand."
Related posts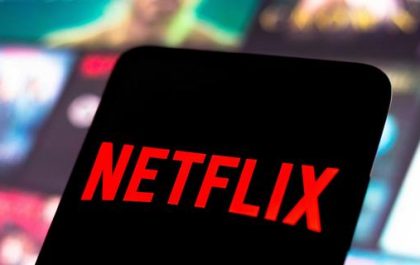 Netflix to ends password sharing to others by March
4,275 Total Views Netflix will begin blocking subscribers from sharing their account passwords with people outside of their household in the…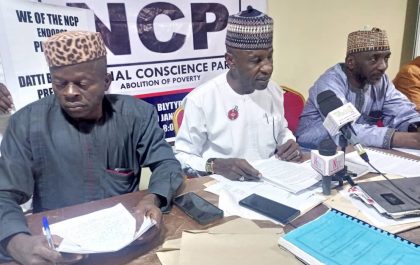 Labour party gets stronger as NCP endorse Peter Obi
4,394 Total Views National Conscience Party (NCP) has endorsed the Labour Party (LP) presidential candidate, Peter Obi, as its preferred candidate…