406 Total Views
More than N21million cash is up for grabs in addition to brand new cars, motorcycles, tricycles, TV sets, fridges, and several other goodies, all inside one promotional Dangote cement bag of fortunes.
To win any of these fabulous prizes, just purchase a promo bag of Dangote Cement marked "Bag of Goodies", then scratch a card inserted therein and you may stand a chance of winning any of the prizes revealed on the card.
That was Dangote's special way of rewarding and improving the lives of loyal consumers at the lower rung of the company's cement distribution channel.
Launching the promo bag on Thursday in Lagos, the Group Executive Director, Mr Knut Ilvmoen, said the promo covers not only the premium brand of the Dangote Cement Plc, Blokcmaster but also the lower brands.
Ilvmoen who represented the Group Managing Director, Engr. Joseph Makoju, disclosed that the company expects over one million consumers to emerge as winners in the promo, and had made the winning process as easy as possible.
"We expect one million consumers to emerge as winners from the promo, and we have made the winning process as easy as possible. Winning is open to all consumers of our brands," said Ilvmoen.
He disclosed that the redemption of the gift items will be at the depots, company offices and specially selected sale outlets, stressing that the promo is for all parts of the country and that the promotional bags would get to all corners of the country.
Unveiling the promo bags, the Marketing Director, Mrs Funmi Sanni, said that the objective of the promo was to impact on the lives of ordinary Nigerians who have been loyal to the Dangote brands but had never been impacted.
The company noted that whereas retailers and distributors had enjoyed one scheme of reward or the other, the ordinary consumers had never enjoyed any reward scheme, stressing that it is time to also reward their patronage.
She pointed out that Dangote Cement has been a pacesetter in the industry because the consumers who value the quality had always been behind the success story of all the products.
"For us to continue being in business, we have to creatively create value for our consumers who have been with us all the way," said Mrs Sanni.
The Deputy Director, National Lottery Regulatory Commission, Mrs Nkiru Onuzurue, who witnessed the promo launch assured that the commission would monitor the entire process from beginning to conclusion to ensure that consumers and winners get what they have been promised.
She promised that the commission would also ensure that the entire process is free and fair.
Commenting, the chairman of block molders said he had to witness the grand event despite short notice because he believe in Dangote Cement and everything the product stands for, urging consumers to look out for the promo bags for a chance to win one of the numerous prizes.
Related posts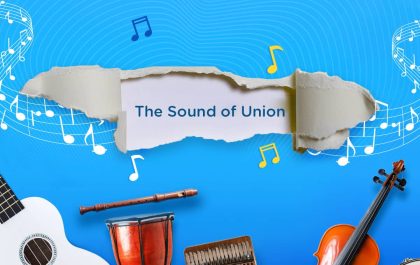 Union Bank Unveils Brand New Sonic Identity – The Sound of Union
281 Total Views Union Bank of Nigeria has launched a brand-new sonic identity tagged 'The Sound of Union. At 105 years,…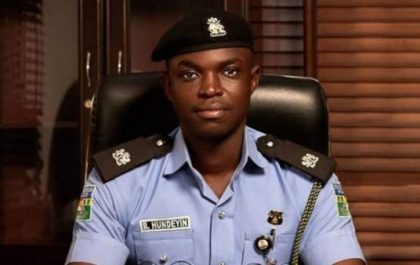 Naval officers stab police officer (ASP) to death in Lagos
2,721 Total Views Four officers of the Nigerian Navy have reportedly attacked an anti-robbery police patrol team in Satellite Town, a…