Violence against children is a pervasive problem, very close to home, in Nigeria, with six out of every ten children in the country suffering one or more forms of physical, sexual or emotional violence before they reach 18. More than 70 per cent experience this violence repeatedly. One out of two suffer physical violence, such as punching, kicking, whipping, burning, choking, trying to drown, threatening or hitting with a weapon; one in four girls and one in ten boys have experienced sexual violence; one in five boys and one in six girls suffer emotional violence. Mostly, the perpetrators are someone the child knows and the violence often takes place where the child should be safe – in their homes, in a neighbour's home, at school, and coming to and from school. The vast majority of children never speak out, silenced by fear, shame, stigma and a lack of knowledge of where to seek help. Fewer than five per cent of children who are victims of violence ever get the help that they need to recover.
"To children in Nigeria: on this historic day, we make a pledge – we commit to protecting each and every one of you from violence." – President Muhammadu Buhari, 25 October 2016, for the launch of the Campaign to End Violence Against Children by 2030
These findings, from the National Survey on Violence Against Children, published by the National Population Commission, the US Centers for Disease Control and UNICEF, were a catalyst for action. On 15 September 2015, the President of the Federal Republic of Nigeria, Muhammadu Buhari, committed to ending violence against children, launching a Year of Action, calling on not only the Government, but also NGOs, religious leaders and groups, the media and every Nigerian to take action to ensure no children have to grow up in the shadow of violence. National Priority Actions were also launched, setting out key steps that were needed to more effectively prevent and respond to all forms of violence against children.
In response to the President's call for States to launch their own campaigns, Lagos, Cross River, Plateau and Benue states have launched state campaigns and their own Priority Actions to End Violence Against Children; Bayelsa state has domesticated the Child's Rights Act, which enshrines a framework for protection of children from violence; and eight States, Benue, Cross River, Gombe, Lagos, Edo, Kaduna, Kano, and Plateau, as well as the Federal Capital Territory (Abuja), under the leadership of the Federal Ministry of Women Affairs and Social Development, have developed a model child protection system, which is being piloted in the participating States.
The Year of Action was just the beginning. On 25 October 2016, the Nigerian President also launched the Campaign to End Violence Against Children by 2030, in line with the Sustainable Development Goals, renewing his call for every Nigerian to take urgent action. The Campaign will be accompanied by a National Strategy for Ending Violence Against Children and a National Social Norms Change Strategy, to be developed under the leadership of the Federal Ministry of Women Affairs and Social Development, in order to achieve Target 16.2 of the SDGs to end all forms of violence against children by 2030.
It's time to take action!
Together, let's end violence against children
Join the campaign
Facebook NGEndviolenceagainstchildren
Related posts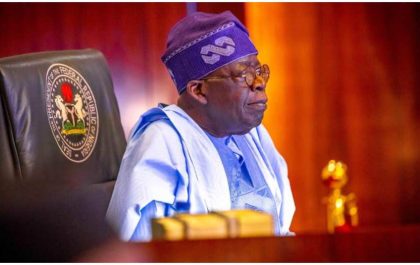 N27.5trn 2024 budget will transform Nigeria – FG
The Federal Government has assured Nigerians that the N27.5 trillion 2024 budget presented by President Bola Tinubu to the National…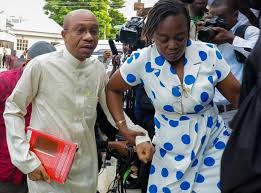 Emefiele head back to Kuje Prison, fails to perfect bail conditions
Former (CBN) Governor Godwin Emefiele has not been able to perfect the N300 million bail granted him by a High…