Millions around the globe earth wide yearly anticipate annual convention of Jehovah witnesses. Among the things visitor look forward to experience each year, is the peaceful way the convention is been carried out in different countries without disturbing the peace and orderliness of the community. This year's Convention of Jehovah's Witnesses, focusing on how to face contemporary challenges with courage, which will hold in 34 different locations across Nigeria from August to December. The convention with the theme, "Be Courageous!" will be held almost every weekend from Friday, August 3, to Sunday, December 23.
A statement signed by George Ijeh, a spokesman for Jehovah's Witnesses, said that the convention would help attendees to face with God-given courage the daunting challenges individuals, families and the society at large face today. "When you look at the news today, you can clearly see that people of all ages are dealing with more anxieties and fears than ever before. It takes courage to face these pressures. We welcome everyone to this year's convention to benefit from the practical advice that's contained in the Bible," Ijeh said.
He explained that the three-day programme consists of 54 presentations that will include talks, audio dramas, interviews, and short videos. Highlights, according to the statement, include the baptism, on Saturday morning, of new members who have completed a Bible Study programme, and a Public Discourse on Sunday morning, on the theme, "The Resurrection Hope Imparts Courage —How?" Additionally, a feature film entitled The Story of Jonah—A Lesson in Courage and Mercy will be shown on the final day of the convention programme.
"In all, there will be 308 conventions in Nigeria. The programme commences at 8:20 a.m. each day of the convention, closing at 3:50 p.m., except on Sunday, when it closes at 2:45 p.m. The convention begins in the Lagos-Ogun area from August 31 and will hold at the Assembly Hall of Jehovah's Witnesses located along Idiroko Road, Ota; Daluwon along Mowe-Ofada Road; Lekki at Ajibona Village and Badagry at 5, Assembly Road, Itoga, opposite Limca bus stop." Ijeh said.
He further disclosed that "For the benefit of all, the programme will be presented in English, French, American Sign Language (ASL), and more than 20 indigenous Nigerian languages, including Igbo, Esan, Nigerian Pidgin, Yoruba, Efik, Gun, Hausa, Tiv, Idoma, Isoko, Urhobo, and Ijaw, among others." The statement invited everyone to attend, assuring them that "there is no admission fee and no collection will be taken." Apart from Nigeria, the conventions are being held at venues in about 180 different lands. The date and location for each convention can be found on the Witnesses' official website,jw.org.
Related posts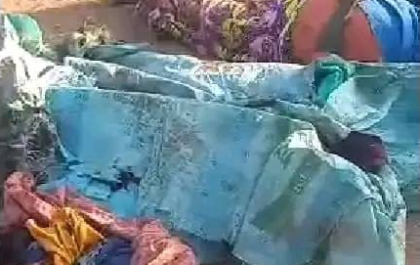 Civilian bombing Death toll in Kaduna rise to 85, NAF denies involvement
The death toll in the bombing of civilians by the Army at Tudun Biri Village in Igabi Local Government Area…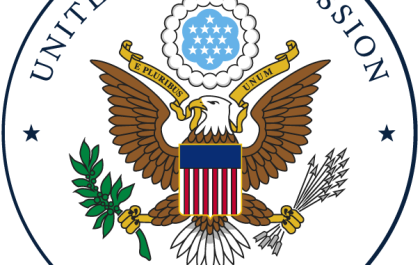 Over 150,000 Nigerians applying for US visa interviewed in 2023 — US Embassy
Chargé d'Affaires of the U.S., Embassy in Nigeria, Mr David Greene, has revealed that they have interviewed over 150,000 Nigerians…