371 Total Views
Barcelona club captain Andres Iniesta seems to have won the heart of the majority group in Spain for his decorum and been natural in the ongoing Catalonia referendum struggle unlike his team mate Gerard Pique who was booed by fans during the national team training section. Andres Iniesta has also urges everyone responsible for the Catalan independence crisis to start talking.
There has been widespread unrest in Catalonia over a referendum on independence from the rest of Spain and there have already been widespread implications for sport.
Gerard Pique was booed as he trained with Spain for the first time since voicing his support for Catalan independence.
The Barcelona defender has admitted he is prepared to quit the Spanish team prior to the 2018 World Cup if requested to do so by the Spanish FA. Following Barcelona's 3-0 victory over Las Palmas on Sunday, Gerard Pique was move to tears as he described playing at an empty Nou Camp as the worst experience of his professional career.
"The person who goes with the national team, isn't the most patriotic, you have to go and perform to your maximum. It's not a competition of patriotism; it's about going and giving all you can to win – that's how I understand it." Every has right to his own opinion, in fact that is what democracy is all about, "If anyone in the federation believes I should not be there, I will step aside."
Pique has been an outspoken defender of the wealthy north-eastern Spanish region's right to self-determination and cast his vote in the independence referendum on Sunday morning.
Clashes left at least 92 people confirmed injured out of a total of 844 who needed medical attention, according to Catalan authorities.
"I am very proud of Catalonia and its entire people," an emotional Pique said. "Despite how much they are incited, and despite how much they (the Spanish authorities and security forces) want them to fall into the trap, they have demonstrated peacefully and made clear their intentions.
Spain coach Julien Lopetegui has urged his players to focus on Friday's match against Albania where Spain could confirm their place in next year's tournament in Russia.
He has called on the fans to back Pique and says it is time to move on and concentrate on the game.
Related posts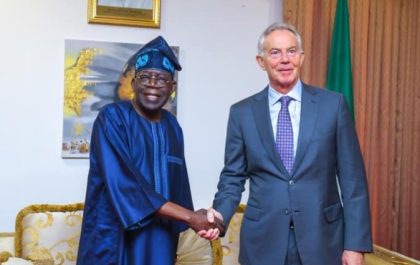 Ex-British PM Tony Blair pay to visits Tinubu in Nigeria
2,662 Total Views Former British Prime Minister, Tony Blair, on Tuesday, paid a visit to the president-elect, Asiwaju Bola Tinubu, at…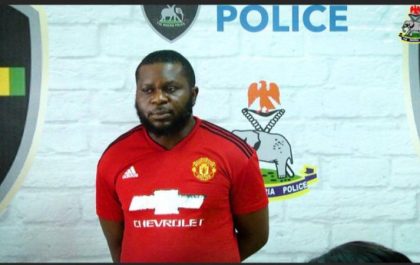 Cyber-crime: Nigeria/Australian Police nab serial fraudster in Abuja
2,730 Total Views Operatives of the Nigeria Police Force – National Cybercrime Center (NPF-NCCC) in partnership with South Australian Police have…