The management of Dangote Group on Monday debunked a story alleging that the company will benefit 10-year tax holiday after constructing 35 km Apapa to Oworonshoki highway end of the Lagos-Ibadan Expressway.
Speaking at the Ikoyi head office, on Monday, Group Executive Director, Strategy, Portfolio Development and Capital Projects, Dangote Industries Limited, Mr Devakumar Edwin, revealed that the company has never benefited any tax waivers or credits in its entire history except when it is industry based and same applies to all industry players.
He explained that while the company volunteered to repair the Apapa road as part of its Corporate Social Responsibility (CSR) initiative at no cost to the Federal Government, the construction of Apapa to Oworonshoki long highway will be done at 15 to 25 per cent less than the lowest bid.
According to him, "It is very painful when some people accuse our company of benefitting 10 years' tax rebate from the government. There is nothing like tax credit in all these. We volunteered to construct the Apapa to Oworonshoki long highway at a cost that will be about 15 to 25 per cent less than the lowest bid on the road. We hope to get back our money after three years by removing the sum from the tax we are supposed to pay."
It would be recalled that the federal government said it would give tax relief to private sectors that invest in road construction in the country.
Speaking at the Road Construction Summit 2017 organised by Lafarge and Business Day at the weekend in Lagos, the Minister of Power, Works and Housing, Babatunde Fashola said that there are a lot of possibilities that lie ahead when private capital comes into road construction under the tax relief order as proposed to be amended and complements government spending.
According to him, the government has just concluded an agreement using the tax incentive order to hand over the Apapa area comprising Creek Road, Liverpool Road, Marine Beach to Mile 2, Oshodi, Oworonshoki to the Lagos end of the Toll Gate on the Ibadan Expressway to Dangote Group.
Also, he said the government has signed an agreement with NLNG to construct the Bodo-Bonny Bridge at the cost of N120.6 billion with NLNG and federal government sharing the cost.
"We have identified 28 toll plazas out of the old toll plazas, on roads where construction work is currently going on, at which we propose to restore toll plazas. We have also concluded traffic surveys on 51 major highways and now have current traffic data on these roads and we can project vehicular traffic movement for tolling and concession purposes," Fashola said. Going by the recent second quarter GDP report, the Minister said, "With respect to construction and related activities, GDP in the sector had been negative since Q2 2015, but turned positive for the first time in Q1 2017 growing by 0.15 per cent and continued to positive growth into Q2 2017 by growing by 0.13 per cent. The reversal in construction has to do with civil works especially due to FGN capital expenditure."
Chairman, Lafarge Africa, Mr Mobolaji Balogun noted that with the federal and respective state governments grappling with dwindling resources, it has become crucial that the ecosystem of public and private sector players brainstorm on issues of funding, partnerships, design, and quality of roads in Nigeria, as for sure government can no longer do it alone.
Related posts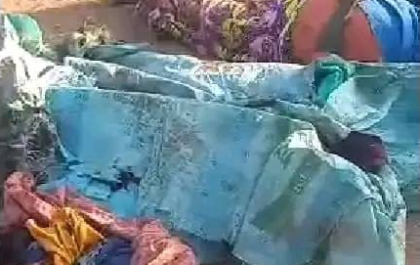 Civilian bombing Death toll in Kaduna rise to 85, NAF denies involvement
The death toll in the bombing of civilians by the Army at Tudun Biri Village in Igabi Local Government Area…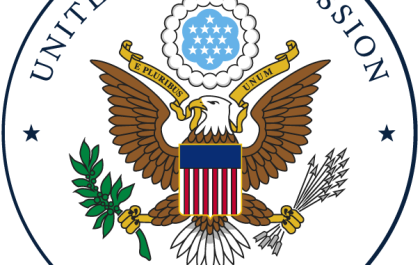 Over 150,000 Nigerians applying for US visa interviewed in 2023 — US Embassy
Chargé d'Affaires of the U.S., Embassy in Nigeria, Mr David Greene, has revealed that they have interviewed over 150,000 Nigerians…