207 Total Views
Aminu Tambuwal-Third APC Governor to Defect to PDP
Just barely two week after the flood of defection by some APC lawmaker to the opposition party PDP, the trendy seem not to end soon as another major player and strategic state (Sokoto State) has been lost to the opposition party. The Sokoto State Governor, Aminu Tambuwal, has defected from the All Progressives Congress (APC) to the Peoples Democratic Party (PDP).
The governor publicly declares his move during an early morning press briefing on Wednesday at a press conference in the Government House, Sokoto, North-West Nigeria.
He made the announcement amid hundreds of supporters who stormed the Government House to declare their support for him.
Governor Tambuwal explained on the state government's Twitter handle that he took the decision after a wide consultation with the people of the state who assured him of their support for his next political move.
The announcement comes after weeks of speculation that the governor was planning to leave the ruling party and one day after he called on Nigerians to reject what he described as "prison-yard democracy".
Tambuwal, a former Speaker of the House of Representatives, is the third APC governor to exit the party after his Benue and Kwara state counterparts, Samuel Ortom and Abdulfatah Ahmed joined the PDP.
Related posts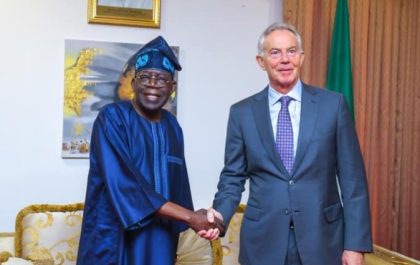 Ex-British PM Tony Blair pay to visits Tinubu in Nigeria
5,055 Total Views Former British Prime Minister, Tony Blair, on Tuesday, paid a visit to the president-elect, Asiwaju Bola Tinubu, at…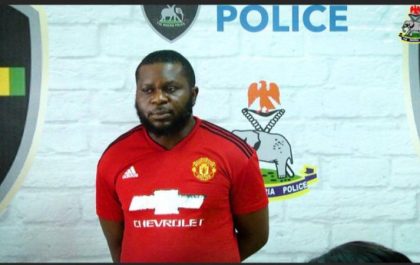 Cyber-crime: Nigeria/Australian Police nab serial fraudster in Abuja
5,123 Total Views Operatives of the Nigeria Police Force – National Cybercrime Center (NPF-NCCC) in partnership with South Australian Police have…