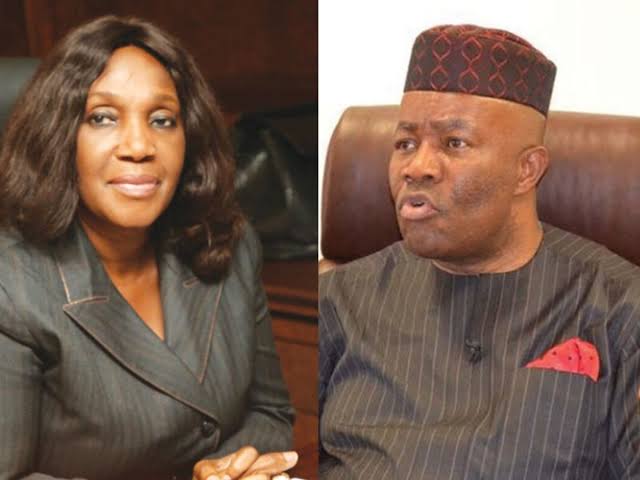 The Minister of Niger Delta Affairs, Senator Godswill Akpabio, has said the former Managing Director of the Interim Management Committee (IMC) of the Niger Delta Development Commission (NDDC), Joy Nunieh, was relieved of her appointment in February for insubordination.
This is just as one of the former aides of Nunieh, Donu Kogbara, has advised her to accept her sack in good faith and stop crying over spilled milk.
Akpabio, had while featuring on Arise TV, the sister station of THISDAY Newspapers at the weekend, emphasized that Nunieh's sack had nothing to do with corruption but for her insubordination to constituted authority.
He said: "She was not relieved of her appointment because of corruption. She was relieved of her appointment because of insubordination.
"My ministry, which supervises her, wrote seven letters to her but she never responded to one.
The late Chief of Staff to the President sent a petition from anti-corruption agency stating that she didn't have the requisite qualifications to work as acting MD of a Commission."
According to him, Nunieh was removed after the discovery that she didn't possess the mandatory National Youths Service Corps (NYSC) discharge certificate.
"There was no record exit either in Kwara or national headquarters to prove her participation in the scheme and we wrote to her to explain the findings but she never responded," Akpabio said.
Also at the weekend, the former media adviser to Nunieh, Donu Kogbara, described her former boss as a bad loser who ought to have taken her sack as NDDC boss in good faith.
She faulted Nunieh's claim that Akpabio attempted to force a corruption allegation against the Chairman of the Senate Committee on NDDC, Senator Peter Nwaoboshi, describing it as baseless and untrue.
Kogbara, a newspaper columnist and veteran journalist, told reporters that the attempt to frame corruption charge against Nwaoboshi was initiated and executed by Nunieh.
She said: "Even if he (Akpabio) is guilty of everything she has accused him of, at least that one on Nwaoboshi was not true."
Advising Nunieh to move on with her life, she said: "If they allow you to go with all your emoluments, you should just thank God and go in a gracious and dignified way.
Related posts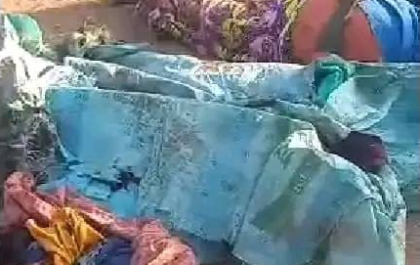 Civilian bombing Death toll in Kaduna rise to 85, NAF denies involvement
The death toll in the bombing of civilians by the Army at Tudun Biri Village in Igabi Local Government Area…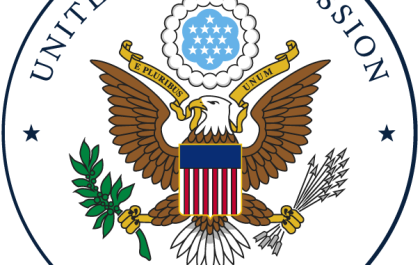 Over 150,000 Nigerians applying for US visa interviewed in 2023 — US Embassy
Chargé d'Affaires of the U.S., Embassy in Nigeria, Mr David Greene, has revealed that they have interviewed over 150,000 Nigerians…