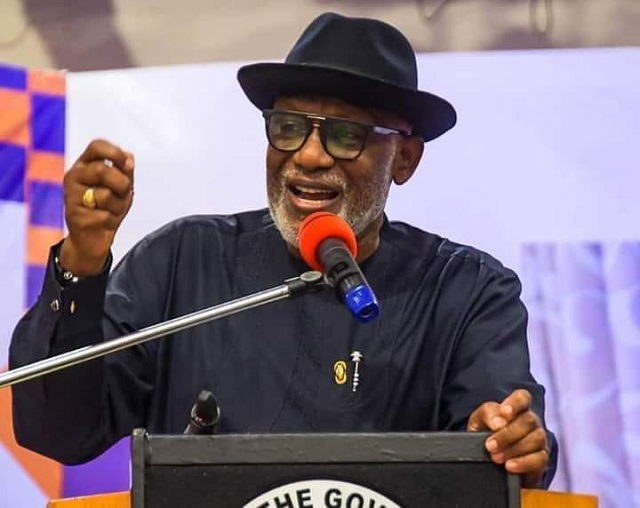 Akeredolu maintain position, says no going back on open grazing
1001newsng
0
3 min

read
3,133 Total Views
Ondo State Governor, Arakunrin Oluwarotimi Akeredolu, on Monday, maintained his stance that open grazing was outdated and should not be encouraged.
He made the declaration at the 27th Nigerian Economic Summit held in Abuja with the theme: "Securing Our Future: The Fierce Urgency of Now."
The Ondo State Governor who was one of the panellists alongside his Kaduna state counterpart, Nasir El-Rufai, noted that criminal infiltration into farmlands in Ondo State was a big threat to security before his administration took the decision to abort it using the South-West security outfit, Amotekun.
'Today, if you trespass on other people's land, the Amotekun will go after you and arrest you. They pay compensations to the farmers and when they fail, they are in court. It is the only way you can send signals to people.
"When you commit a crime and the hands of law doesn't catch up with you, another person will repeat it. I can assure you that when you do not have an effective policing system, there is little or nothing a Governor can do. And the criminal trial is taking too long."
He told the gathering that nomadic pastoralism was a culture that must be discouraged in the interest of those involved.
He noted that the issue of grazing routes was not a welcome conversation, adding that those were issue of the past that must not be brought back to the fore.
he Governor said: "Speaking for those of us who have put in place anti-open grazing law. We have our reasons and we have no apologies.
"Grazing routes? Grazing routes to where? It is not going to work. There are things we had in the Past. Don't let us imagine it now. Time changes. Grazing with AK 47 is an assault. Ban on open grazing, we are doing it effective in Ondo State.
"Nomadic pastoralist is not a new thing. There were nomadic farmers all over the world. I know of people, high ranking who have ranches today. They can showcase their cows.
"Why are we pushing these people out. It is a culture that must be discouraged in the interest of those who are involved. Even with the President order that anyone with Ak-47 should be arrested, how many have been arrested?"
The Ondo State Governor and Chairman South West Governors Forum also added his voice to the agitation that criminal elements involved in kidnapping and killings of their victims should be properly profiled as terrorists, not bandits.
While lamenting that the dimension of insecurity in the country recently has been surprising, the Governor said he has always believed in multi-level policing as the best way of securing the nation.
"In Ondo State, we don't have terrorism. Our problem is farmer/herder clashes and kidnap for ransom. We have drug abuse and agitation for self-determination. We have always preached multi-level policing in Ondo State. We believe in layers of security," he said.
Governor Akeredolu noted that infiltration of the country's borders and burning down of railway are activities that must be addressed as terrorism and the perpetrators treated as same. He declared that a nation with failed security and justice systems is set to fail.
Related posts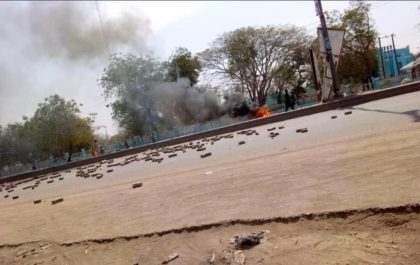 Protesting Angry youth stone helicopter as Buhari Visit kano
3,802 Total Views Some angry youths in Kano State, on Monday, hauled stones at the advance convoy of the President, Major…
Reps threatens CBN Governor with arrest over naira note extension deadline
3,226 Total Views The President Muhammadu Buhari and the House of Representatives are on collision course over the deadline for the withdrawal of…