227 Total Views
Sometime early this year a government Secondary school Vice principal Mohammed, was said to have impregnate a 16-year-old pupil of the same School in Tunga, Niger State. Faith Galadima, who was impregnated by the school's vice principal, Mohammed Mohammed, has given birth to a baby boy.
The teenager was delivered of the baby at Injita village, Munya Local Government Area of Niger State. The VP had allegedly slept with the pupil sometime in March this year, putting her in the family way. Mohammed was arraigned in court on April 4, 2017 and is standing trial on two counts of unlawful sexual intercourse with a child, and impregnating a female pupil.
The accused was remanded in the prison custody for three months after he pleaded not guilty to the charges.
The presiding magistrate, Fatima Auna, had granted the VP bail in the sum of N1m, which she said was in line with sections 35 and 36 of the 1999 constitution, and sections 341 and 342 of the Criminal Procedure Code.
The victim, who narrated her ordeal to journalists on Tuesday, said that she gave birth to the baby on October 28, after she was returned to her parents by her guardians in August.
Faith said that during the period of the pregnancy, she and her family did not receive any assistance from the vice principal.
She solicited help from the state government to enable her to continue with her education.
"I am not happy that I am now a mother at this tender age; but I will not allow the incident to shatter my dream of becoming a nurse.
"I still want to further my studies because I want to be a nurse in the future," she said.
The teenage mother advised young people, especially girls, to be committed to their studies and report to the school authorities or their parents any form of abuse by individuals or group of persons.
Haruna Galadima, the 65-year-old father of the victim, decried the neglect of his daughter by Mohammed, noting that she did not receive any assistance during and after the pregnancy.
Galadima urged the state government to assist his daughter to return to school and ensure that justice prevailed in the matter.
He said, "When I heard that my daughter was impregnated by the vice principal in her school, I regretted sending her to school, because a teacher who was supposed to teach and correct her was the one responsible for her predicament.
Related posts
Fuel scarcity to end Next week – Kyari
3,402 Total Views The Group Chief Executive Officer of Nigerian National Petroleum Corporation Limited, Mele Kyari, has assured Nigerians that the…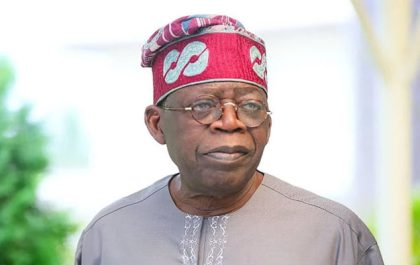 Tinubu urge Nigerians to remain calm in the face of fuel, new Naira notes scarcity
2,406 Total Views With the scarcity of new Naira notes and fuel unabated in many parts of the country, All Progressives…