168 Total Views
The Managing Director of Access Bank Plc, Mr Herbert Wigwe has been cut in trap alongside others by the Special Fraud Unit (SFU) of Nigeria Police over alleged $6.3million fraud. As a matter of fact, this has got many talking and worried considering the event surrounding the newly merged bank Diamond bank, which many people are off the opinion that the bank failed simply because of bad leadership on the part of the Chairman's son, one that plunge the bank into ruin. This time, should the entire customer from of Access bank and the new influx from the merge partner be worried? Well, details on the proceeding will be here for all to see and read.
Wigwe is standing trial alongside Cast Oil and Gas Limited, Seyi Sanni, Adekunle Adebayo, Access Bank Plc, Titi Oshontoki, Chinyere Bishop-Adigwe, Sunny Amos Affiong and Augusta Energy Nigeria Limited for allegedly defrauding former Petroleum Minister, Chief Don Etiebet through his company Top Oil and Gas Development Limited.
They are facing a four- count charge offence brought against them by the SFU before Justice Hakem Oshodi. The SFU, in the charge, alleged the defendants and Augusta Energy of Geneva Switzerland (still at large) between January and December 2015, in Lagos, fraudulently induced Top Oil and Gas Development Limited, to invest about $6.3m in the supply of a 10,000 metric tonnes of Automative Gas Oil, Ago.
The charge reads in part : "That you Cast Oil & Gas Ltd, Seyi Sanni, Adekunle Adebayo, Access Bank "Plc, Herbert Wigwe, Titi Oshontoki, Chinyere BishopAdigwe, Sunny Amos Offiong, Augusta Energy Nig. Ltd.–ancl Tunji Amushan (-at large) between January and December, 2015, in Lagos, within the jurisdiction of this honourable court, by deceit, conspired with one another and with Augusta Energy of Geneva, Switzerland, to defraud Top Oil & Gas Development Ltd., to the tune of over 6.3million United States of America Dollars.'
However, during proceedings, the Managing Director of the bank and four other defendants were absent in court. Counsel to the bank's MD, Mr Paul Usoro (SAN) informed the court of a pending application dated April 30, 2019 filed on behalf of his client challenging the jurisdiction of the court to determine the matter.
Responding, counsel to the Police, Emmanuel Jackson objected to the application.Jackson told the court that he had not been served the application. At this stage, the trial judge, Justice Oshodi instructed Usoro to serve him a copy in court.
Justice Oshodi however observed that the proceeding cannot go on since all the defendants were not in court. He subsequently adjourned the case till June 3, 2019 for hearing of the preliminary objection raised by the defence.
Related posts
Oyo: Kidnapper abandon weapons, Army beret as Amotekun comb forest
3,385 Total Views The Oyo State wing of the Southwest Security Network codenamed Amotekun Corps has recovered AK-47 rifles, military camouflage…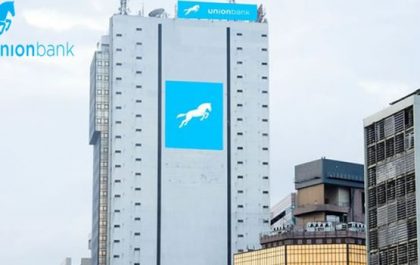 The World's Best Banks 2022: Union Bank of Nigeria Receives High Ratings in Five Euromoney Market Leaders Rankings
9,430 Total Views Lagos, Nigeria – Union Bank of Nigeria is pleased to announce that it has received high ratings in…