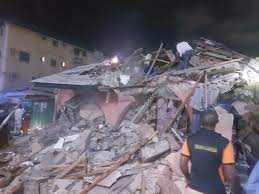 1,925 Total Views
Ten persons comprising five men, four females, and a four-year-old boy were yesterday confirmed dead and 24 others were rescued from the three-story building that collapsed in Lagos.
The building located at the popular Ibadan Street, Ebute Metta, a densely populated neighborhood, caved in around 9:48 pm on Sunday.
A bread seller, her adult foster son, a young man, his mother, an aged man with hearing impairment, a National Youth Service Corps (NYSC) member, Oluwakemi, an unnamed elderly woman, and her child were recovered dead from underneath the rubble by emergency responders who worked overnight at the scene.
Two more bodies were pulled later from the rubble.
A lady, who died in the building, was said to have first come out before going back to fetch her phone and was crushed by the collapsing structure.
It was gathered that seven of those rescued alive were children, while most of the 24 survivors sustained minor injuries.
A survivor, Goke Ogunbambi, said he was sleeping on the topmost floor when the building collapsed.
Ogunbambi, a civil engineer, had lived in the compound for a decade.
"I am a spinal injury patient. I was asleep around 9:30 pm when I heard the noise, I imagined that the building was collapsing and I was naked. When we got to the ground, people came to rescue me. I was with my woman when it happened," he said.
An inconsolable man, who lost his wife and son in the building, said he and his family were on about moving out and were only waiting for the tiling work in the new place to be completed when the building fell.
He said he was returning from the new house when he heard about the collapse.
According to witnesses, the building caved in while some of the occupants were observing their Salat prayers.
Related posts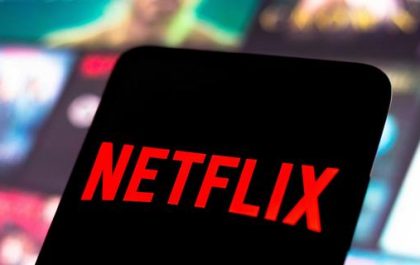 Netflix to ends password sharing to others by March
4,834 Total Views Netflix will begin blocking subscribers from sharing their account passwords with people outside of their household in the…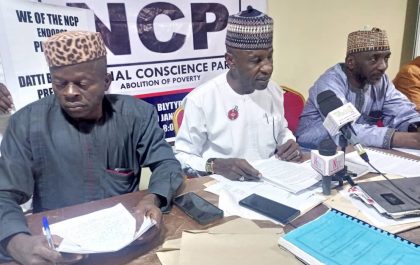 Labour party gets stronger as NCP endorse Peter Obi
4,953 Total Views National Conscience Party (NCP) has endorsed the Labour Party (LP) presidential candidate, Peter Obi, as its preferred candidate…