118 Total Views
Mr Adenuga Deji, nicknamed Oluodo , has finally given reason why he set eight members of his ex-girlfriend family ablaze. He said the family of his girlfriend has turned him into ATM machine and they usually take money from him anytime they are in need, and when his girlfriend, Miss Titi was pregnant, the family supported the abortion of the four-month pregnancy.
The State Police Command had been on the trail of Adenuga for allegedly setting the house of his estranged lover ablaze in Igbodigho in Okitipupa Local Government area of the State. Adenuga was said to have been jilted by his girlfriend, Titi Sanumi, prompting him to set the family house of the lady ablaze with nine members of the family while sleeping in the middle of the night.
The family said the girlfriend was not at home when the estranged boyfriend came to set the house ablaze. Some of the victims included Glory Alade, Mercy Alade, Joy Alade, Adebayo Alade, Aladesewa Alade, Johnson Alade, and Ayorinde Alade.
The suspect was arrested at Ijebu-Ode, Ogun State on Monday where he went to hide after committing the heinous crime.
The 45-year-old Deji Adenuga who was paraded by the Commissioner of Police, Mr Undie Adie confessed to the crime.
However, Adenuga, a palm wine tapper popularly known as, Oluodo," said he did not know that the entire family of his estranged girlfriend were in the house when he set them ablaze.
Adenuga said that he was jilted by his erstwhile girlfriend, Titi on the instruction of her sister, Jumoke. He said the anger made him to set the family house ablaze in the middle of the night. He said used petrol to carry out the crime in the night.
According to him, Titi's elder sister, Jumoke compounded the woe of the relationship between him and his estranged girlfriend, alleging that she was using Titi to defraud him.
His words: "My girlfriend (Titi) went to abort the four months old pregnancy she had for me after I advised her not to.
"She also ran away with my N55,000. I have been the one taking care of Titi and her aunt's family. Jumoke's husband had stroke and I had been taking care of him.
"Titi's aunt (Jumoke) always made sure Titi and I had quarrel which she used in extorting money from me. She will advise her sister to leave, and when I go pleading, she will use the avenue to collect money and food items from me.
"She did it again this time and she said that I cannot do anything as an ex-convict. It was her threat that made me carry out my action."
"I had wanted to kill only Titi and her sister, Jumoke. I never knew other members of the family were in the room."
Adenuga said he did not regret his action because he had been defrauded by the family of his estranged girlfriend.
His words "when they were taking my money, eating my food, they did not call anybody. It is when I took this action now that they were punishing me."
The Police boss who paraded the suspect said Adenuga had in 2013 escaped from the Olokuta Medium Prison, Akure when he was standing trial for killing his first wife.
He was said to have been granted prerogative of mercy in 2015 after he was caught months after fleeing the prison when a jailbreak occurred.
Related posts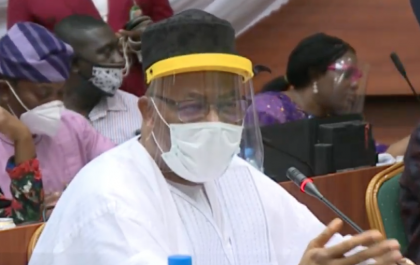 APC Chairman Adamu turn back on Akpabio after Forged Primary result leaked
4,087 Total Views The National Chairman of the All-Progressives Congress (APC), Adamu Abdullahi has withdrawn from a suit filed against the…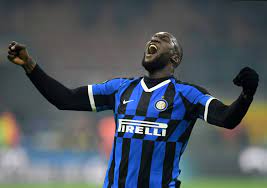 Lukaku back to Inter after completing loan moves
3,186 Total Views Romelu Lukaku has returned to Inter Milan on a season-long loan, just a year after leaving for Chelsea….