257 Total Views
President Muhammadu Buhari has approves TV station license for the university of Lagos, UNILAG TV. The vice chancellor of the university, Oluwatoyin Ogundipe, made the commendation at a meeting with the Special Adviser to the President on Media and Publicity, Femi Adesina, and the Senior Special Assistant, Garba Shehu, at the Presidential Villa, Abuja, on Thursday.
Mr. Ogundipe expressed optimism that the TV station would enhance research-oriented education and ease communication within and outside the university campus. He said the TV station would completely alter the communication style in the university, and enhance its visibility across the continent.
The vice chancellor, who was accompanied by the Chair and Head of UNILAG Mass Communication Department, Ralph Akinfeleye, said the approval of the TV station further confirmed the president's position on promoting free press and unhindered access to information that promotes development.
"It is now on record that the present administration signed the first campus TV licence and we remain deeply grateful to the president. "The university is a brand. We want the university to be the research hub in Africa, and we are working towards being among the best three in the entire continent,'' the vice chancellor added.
Apart from the TV station, Mr. Ogundipe noted that the Federal Government's Independent Power Plant to improve electricity was already ongoing, while the NEEDS assessment fund for training of academic staff had already been received.
Mr. Akinfeleye said it took the university 25 years to get the first campus Radio station licence, but the TV station licence was processed in three years. "It is interesting that President Buhari signed the first TV station licence for a university. We will use the TV station for pedagogical purity of education,'' he said.
Mr. Adesina, who congratulated the vice chancellor on his appointment, said Mr. Buhari was fully committed to improving the standard of education in the country.
He urged the management team to take the university to higher heights.
On his part, Mr. Garba reiterated that President Buhari would always work towards creating an enabling environment for purposeful and visionary projects.
"It's a signal of the president's clear thinking. He will never put an obstacle on the path of progress.
Related posts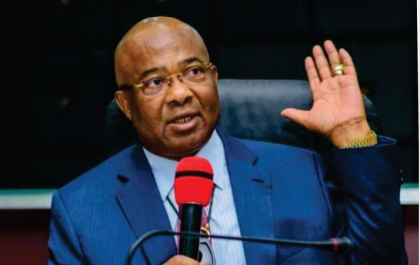 Uzodimma: Vow to bring Killers of security operatives at Ehime Mbano to book
2,410 Total Views Governor Hope Uzodimma has assured the public that those behind the Tuesday killing of security operatives at Ehime…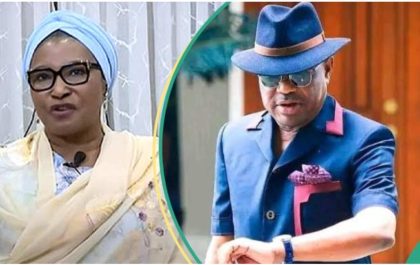 FCT Minister answerable to President alone, N'Assembly — Falana, Adegboruwa
3,319 Total Views Senior Advocates of Nigeria, Femi Falana and Ebun-Olu Adegboruwa, have waded into the dispute between the Minister of…