252 Total Views
2019 general election has dug a big hollow in between Rochas Okorocha, a former faithful of APC and the Adams Oshiomhole-led National working committee. The national leadership of the party on Wednesday broke its silence on the fate of the embattled Imo State Governor, Rochas Okorocha who was denied Certificate of Return by the Independent National Electoral Commission (INEC).
Okorocha who has since been placed on indefinite suspension by the Comrade Adams Oshiomhole-led National Working Committee won the senatorial election to represent Imo West senatorial district in the National Assembly but has been involved in the battle of wits to secure his Certificate of Return.
Findings revealed that the Commission's action may not be unconnected with the startling revelation of its Returning Officer for the Imo West senatorial election, Professor Innocent Ibeawuchi, who alleged that he was forced to declare Governor Rochas Okorocha the winner of the poll by the supporters of the All Progressives Congress candidate. Ibeawuchi had told newsmen in Owerri, Imo State capital, that he was held hostage by supporters of Governor Okorocha and because he feared for his life, he had to announce the result which he claimed was inconclusive, because of the electoral fraud in eight local councils.
Speaking with newsmen yesterday at an interactive session, the party spokesman declared that having been suspended, Governor Okorocha ceased to be a member of the ruling party.
He said: "On the refusal of INEC to issue Certificate of Return to Governor of Imo state, Rochas Okorocha, who was announced the winner of the Imo West senatorial ticket, this party cannot take any action. Don't forget that he is on suspension and as far as this party is concerned, that situation remains because there is no way we can say that somebody is on suspension and still go ahead to intervene in his case. "In any case, he has not even come up to inform the party of his problem because he has realized that he is on suspension. Therefore, until it is vacated, the party will now step in to intervene as a party member who has a problem to resolve."
Related posts
Fuel Subsidy remover is insensitive, NLC kicks
1,835 Total Views The Nigeria Labour Congress (NLC), on Tuesday, expressed displeasure over the pronouncement by President Bola Tinubu that the subsidy…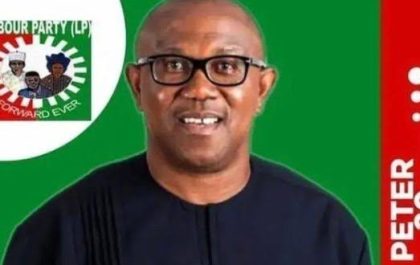 May 29: Labour Party fault Tinubu's speech, says its shallow, defective
1,846 Total Views The Labour Party (LP), has described as shallow and defective, the inaugural speech made by President Bola Ahmed…