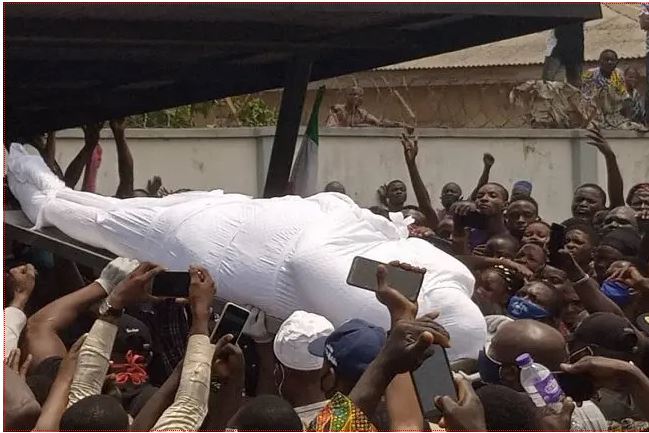 Top Politicians showers tribute as Buruji Kashamu laid to rest in Ijebu-Igbo
1001newsng
0
2 min

read
210 Total Views
The remains of late Senator Buruji Kashamu was laid to rest at about 12.45 pm in his Ijebu-Igbo home, as sympathisers defied social distancing protocol to bid him farewell.
The crowd could not be controlled by security agents when the body was brought out from his building.
The Janazah prayer was led by the Sheik Mikail Sile Rufia, the Mufti of Ogun State.
The Ogun State Governor, Prince Dapo Abiodun, was among the sympathizers who paid a condolence visit on the family.
Abiodun arrived at the Kashamu home at about 10.39 am in the company of some of his cabinet members.
Speaking with journalists after his visit, Governor Abiodun described his friend of 25 years as courageous, passionate and a cheerful giver.
He added that the political landscape in the state would not be the same without him.
Dr Reuben Abati, who was Kashamu's running mate during 2019 gubernatorial election, said the late politician was "grossly misunderstood" in his lifetime.
He also described him as "a very kind and large-hearted man", who invested in the lives of less privileged across the state.
Abati, however, expressed concern that a number of those who benefitted from him politically failed to show up at the burial.
Meanwhile, the three-time member of the House of Representatives, Hon. Abiodun Akinlade, in his condolence message, said Kashamu's departure came when his political experience and services are most needed in the state.
"Prince lived a life worthy of emulation as a man of strong conviction, versatility, brilliance, and philanthropic gestures. Ogun State has lost a man of strong will and a good fighter; a man you must love to hate and hate to love.
"His sudden demise will in no small way affects numerous people especially the downtrodden, his political, business associates and family members," he added.
Abiodun said, "Senator Buruji is someone I have known for the past 25 years. He was very courageous, passionate and most importantly a cheerful giver especially to the needy.
"His death is one too many for the people of Ogun State. The state political landscape will never be the same without him. We offer our deepest condolences on behalf of myself, my family and all the good people of Ogun State.
"We pray the Almighty will accept his soul, forgive his sins and grant him eternal peace."
Related posts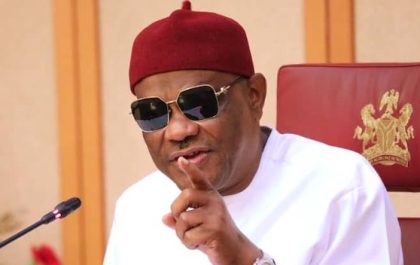 Wike replies PDP, Ortom won't appear before disciplinary committee
5,073 Total Views Governor Nyesom Wike of Rivers State has faulted the National Working Committee (NWC) of the People's Democratic Party…
APC loses Zamfara to PDP
4,074 Total Views Governor Bello Matawalle of Zamfara state has lost his seat to the opposition People's Democratic Party governorship candidate,…