388 Total Views
Social Media pages went agog yesterday after the flash of news from the Ikeji's family appreciating God for the just delivered bundle of joy, a precious gift. Popular Nigerian blogger, Linda Ikeji, has given birth to a baby boy, the former model, who is now a name to reckon with both in the media and entertainment industry, gave birth to her baby boy in a hospital in Atlanta, Georgia in the United States.
The blogger, whose pregnancy has made headlines in the past months and generated a lot of interest, broke the news of the birth of the baby boy herself on her @officiallindaikeji Instagram account on Monday morning.
She wrote: "Oh dear Lord, I am a mum. Baby J is here! He was born today 17th September. This is so surreal . Thank you guys so much for the love through this journey and thanks for all the well wishes. Love you guys!
Ikeji's pregnancy was first announced by her sister, Laura Ikeji, in May. She then confirmed it herself.
Two months earlier, Laura also broke the news of Linda's engagement to her one-time-ex-boyfriend.
Several controversies dogged the pregnancy.
Fans accused her of doing what she advised them not to do, by being celibate till marriage.
She responded in a lengthy post on her Instagram page.
"I owe you and will always speak to help you in any way I can, because I want you to shine and be a better version of yourselves.
"Here's what I have always said to young girls and I maintain it. Never ever give your body to a man for money. You're worth more than that…
"I've always said sex should only happen when you find yourself in relationship with someone you love and who loves you back.
"I was 100% celibate until I was ready to share life with someone and I met the man of my dreams," she wrote.
She also wrote that she preached celibacy a lot of times but never told young girls not to have sex before marriage.
Related posts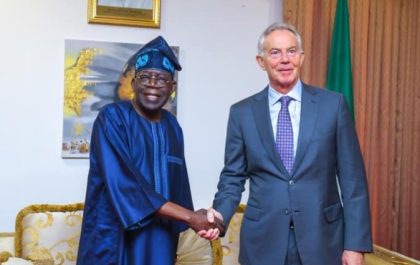 Ex-British PM Tony Blair pay to visits Tinubu in Nigeria
3,412 Total Views Former British Prime Minister, Tony Blair, on Tuesday, paid a visit to the president-elect, Asiwaju Bola Tinubu, at…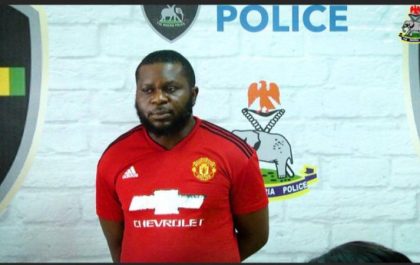 Cyber-crime: Nigeria/Australian Police nab serial fraudster in Abuja
3,480 Total Views Operatives of the Nigeria Police Force – National Cybercrime Center (NPF-NCCC) in partnership with South Australian Police have…