270 Total Views
In what seem like a reprisal attack on President Muhammadu Buhari and the party, the All Progressives Congress (APC) Leader Asiwaju Bola Ahmed Tinubu yesterday as advice former President Olusegun Obasanjo and former military president Gen. Ibrahim Babangida to join the leagues of retirees and let Nigeria move forward.
Responding to a question on the statements made by Obasanjo and Babangida, Tinubu said: "I don't address those shadows. We should let our former presidents join retirees' club and take pensions but they can participate in our politics if they are interested. This came after the former president issued a press statement last month, which indicts President Buhari to administration especially his economy policies to be weak and ineffective, therefore suggested he should not seek re-election. Babangida followed it up with a controversial statement which was also not complimentary to the Buhari administration.
On the chances of the APC in the 2019 elections, the former Lagos State governor said: "You are asking me an obvious question. I belong to this party. My commitment is to this party. We have a better chance and we are strongly determined to prosecute election in a most transparent and democratic manner and we will win."
Tinubu, who is the head of a presidential panel to reconcile APC leaders and unite the party, told reporters that he felt "greatly honoured" being offered the job.
.He said: "I feel greatly honoured with the mutual confidence that the President has reposed in me, which is a very strong political challenge. We have started in earnest.
"He has given me a free hand to put cohesion, confidence and trust in the party. Democracy is about conflict resolution process. You can't do it without resolving conflicts. "We can't build it without understanding the conflicts and sources where we are coming from. But we want to leave the country with a legacy. It's not about Mr. President. That is what he's telling the country.
Related posts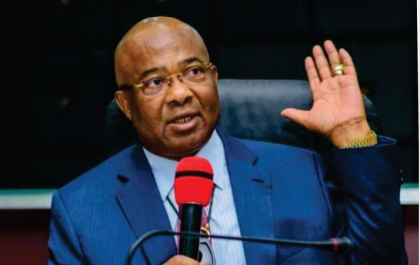 Uzodimma: Vow to bring Killers of security operatives at Ehime Mbano to book
2,282 Total Views Governor Hope Uzodimma has assured the public that those behind the Tuesday killing of security operatives at Ehime…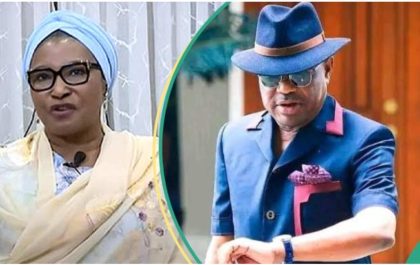 FCT Minister answerable to President alone, N'Assembly — Falana, Adegboruwa
3,191 Total Views Senior Advocates of Nigeria, Femi Falana and Ebun-Olu Adegboruwa, have waded into the dispute between the Minister of…