271 Total Views
The festive season has always mount heavy pressure on the commercial banks all over the world, mostly as a result of last window transaction. In Nigeria, the CBN Standing Lending Facility window data revealed that commercial banks had borrowed up to 671Billion between December 11 and 15, 2017.
Commercial banks use the CBN's SLF to support their liquidity shortfalls and meet trading obligations on short term basis.
The amounts borrowed were: N178.02bn, N135.3bn, N123.77bn, N116.73bn and N117.64bn, respectively.
The N671bn borrowed last week was, however, 34 per cent lower than the N1.019tn the banks borrowed from the CBN the previous week.
The CBN SLF data showed that banks borrowed N231.92bn, N217.08bn, N228.26bn, N178.28bn, and N164bn respectively from the central bank between December 4 and 8, 2017.
During the last week in November, borrowing from the CBN by banks rose by 52 per cent, attributable to liquidity scarcity and banks demand for funds to participate in the special foreign exchange auctions conducted by the regulator.
They had borrowed N870.9bn from CBN, as against N574bn the previous week.
In November, commercial banks borrowed N2.77tn with an average amount of N154bn.
The highest and lowest amount commercial banks borrowed from the central bank last month was N260bn and N108bn, respectively. Economic and financial experts said that the CBN's lending to banks had increased in recent times on the back of liquidity issues in the economy.
Banks with liquidity challenges are often seen more on the CBN SLF window than others. For example, Skye Bank Plc was said to be more frequent on the CBN SLF window months before the CBN sacked its board and appointed a new one.
CBN, which is described as a lender of last resort, has been accused of lending more to the Federal Government in recent months.
A member of the CBN Monetary Policy Committee, Dr. Doyin Salami, had recently accused the central bank of acting like a "piggy bank" with its funding of the government.
Salami said he was struggling to understand the CBN's economic rationale for such action.
Monetary data showed a "sharp rise" in the CBN's financing of the government deficit this year, Salami said after the MPC meeting some months ago.
He said the CBN's claims on the government had risen "20-fold" to N814bn from the end of 2016, while its purchases of government treasury bills increased by 30 per cent to N454bn.
"It is clear that the CBN has provided piggy-bank services to the federal government," Salami said.
"While I still wonder what the underlying economics is, I sincerely hope it works," he added.
The Federal Government is struggling to raise enough revenue amid economic challenges.
Related posts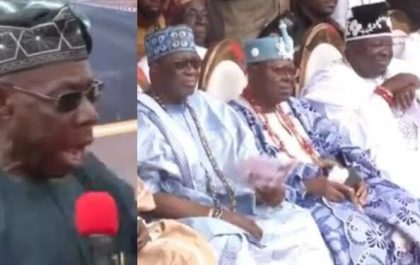 Obasanjo orders Oyo kings like a military commander, demands apology -Afenifere
4,726 Total Views Pan-Yoruba socio-political organization, Afenifere, has lashed out at former President Olusegun Obasanjo for disrespecting traditional rulers in Oyo…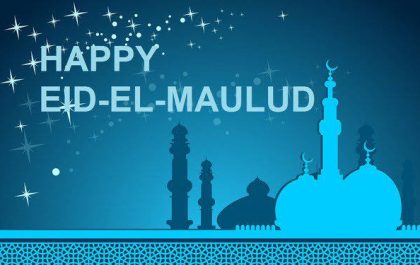 Eid-El-Maulud: Tinubu urge Muslims to Imbibe the virtues of Prophet Muhammad
7,317 Total Views President Bola Ahmed Tinubu has congratulated Muslims in Nigeria and beyond on this year's Eid-el-Maulud celebration, charging them…