Social distancing flouted as Area-boys saves NNPC Station from fire havoc
1001newsng
0
2 min

read
1,158 Total Views
NNPC filling station located along College Road Ogba, Lagos was partly destroyed by fire. The fire which wreck serious havoc began when petrol touched the battery head of the tanker discharging fuel and sparked off flames. It took the bravery of the Residence to combat the fire to a minimal degree before the arrival of the fire servicemen, who apparently came late. A reporter overheard one of the area boys, shouting …… "Don't mind these people, they have come now and they are behaving as if they were the ones that did the job. If we did not fight the fire, the story will be different."
Men and Boys in the neighbourhood troop out in large numbers, forgetting social distancing order and not in fear of contracting the deadly coronavirus just to quench the raging fire before it spread beyond control. Corroborating the story, an eye witness said the firefighters came after the fire had gone far. He, however, said that although the area boys tried by putting their life on the line, the coming of the Fire Service from Lagos and later the Federal, made the difference because the fire was raging before they introduced a chemical that made it to subside.
An eyewitness said that out of the ten cars in the shop, a Ranger Rover Sport and a Toyota Camry was rescued while the remaining eight cars got burnt. After much effort, offices belonging to the petrol filling station too got burnt but a supermarket called Maranda, and Springboard kiddies shop did not experience a scratch from the fire.
Investigation showed that many people within the neighborhood were already moving the belongings before the firefighters came.
One of the residents said "When I saw the fire I was afraid. I could not park anything because I did not know where to start from. I just took my documents, including my international passport, and left."
Related posts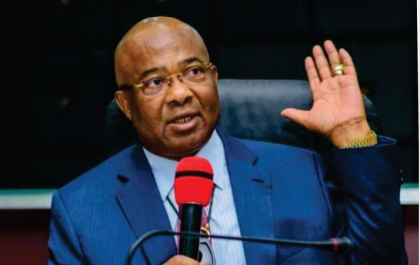 Uzodimma: Vow to bring Killers of security operatives at Ehime Mbano to book
2,456 Total Views Governor Hope Uzodimma has assured the public that those behind the Tuesday killing of security operatives at Ehime…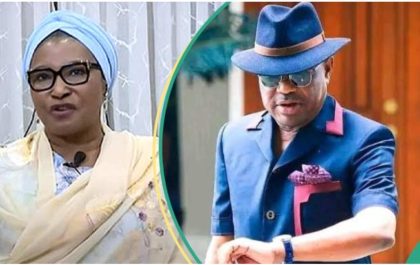 FCT Minister answerable to President alone, N'Assembly — Falana, Adegboruwa
3,365 Total Views Senior Advocates of Nigeria, Femi Falana and Ebun-Olu Adegboruwa, have waded into the dispute between the Minister of…