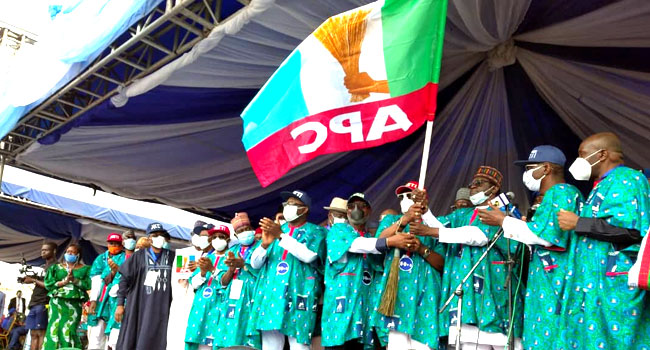 471 Total Views
Akeredolu's victory is predicated of some factors. Unlike Edo APC, the Ondo chapter was not an orphan. APC governors maintained an abiding interest in the electioneering. Notable were the Chairman of Campaign Council, Lagos State Governor Babajide Sanwo-Olu, and his Osun, Ekiti and Kogi counterparts, Gboyega Oyetola, Dr. Kayode Fayemi and Yahaya Bello. They appealed to indigenes of their state's resident in Akure and other towns to support the APC.
Sanwo-Olu relocated to Ondo State for serious mobilisation, campaigning in the South District, holding consultations with traditional rulers and building support for Akeredolu in Okitipupa, the heart of Ikaleland.
Soft-spoken Oyetola was in Ondo four times. He vigorously campaigned in Odigbo and Ore. Voters believed him; aptly captivated by his simplicity, humility and candour.
The campaign slogan adopted by the Osun governor was: "You don't change a winning team," as he led a strong delegation comprising his deputy, Chief of Staff, Deputy Chief of Staff and some members of the State Executive Council to Akure, the capital. Oyetola said Akeredolu's re-election will further engender socio-economic growth and ì of the Sunshine State.
Shortly before making his way to the Akure Stadium, venue of the rally, the Osun governor met with the representatives of Osun indigenes resident in Ondo to rally support for Akeredolu.
Highlighting Akeredolu's achievements, Oyetola said: "We can all see the Ore Bridge built by him and several other roads. The Ondo-Linyi Industrial Hub, Ore, I understand led to the employment of over 4, 000 persons.
"The Deep Sea Port, the process of which I understand has reached 80 per cent, will further enhance the IGR of the State and would make the State less dependent on FG's allocation.
"Akeredolu's projects are set up to secure the future for generations yet unborn in Ondo State. And because you don't change a winning team, l urge the voters in Ondo to ensure our party's resounding victory at the poll, come October 10. In sha Allah, we shall return for the victory party after October 10."
Oyetola, who was the Chairman of the Contact Contact and Mobilisation Committee of Ondo APC National Campaign Council, frowned at Ajayi's defection, saying that his departure will not affect APC's chances at the poll.
He said:"If you look at the APC in Ondo today, we are more united than we were four years ago.
"With all those who contested against Akeredolu four years ago at the primary with him today, I am confident that Akeredolu's re-election will be seamless."
Akeredolu gave Oyetola a pat at the back when the campaign train rolled into Ile-Oluji, saying: "You've been in Ondo State twice in less than a month for solidarity support. I'm happy to have you as a colleague and brother governor. Your commitment towards my re-election and the energy you are putting towards the progress of our party is excellent. So, having you as the leader of our great party in the Southwest is one of the best things that has happened to us here."
Related posts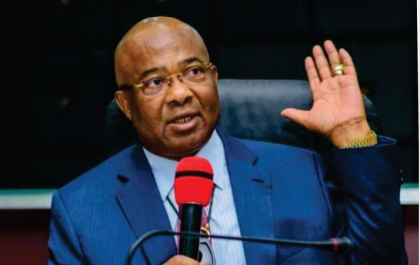 Uzodimma: Vow to bring Killers of security operatives at Ehime Mbano to book
2,480 Total Views Governor Hope Uzodimma has assured the public that those behind the Tuesday killing of security operatives at Ehime…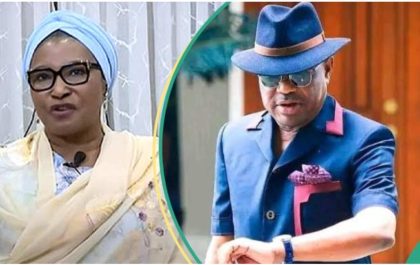 FCT Minister answerable to President alone, N'Assembly — Falana, Adegboruwa
3,389 Total Views Senior Advocates of Nigeria, Femi Falana and Ebun-Olu Adegboruwa, have waded into the dispute between the Minister of…