197 Total Views
Former Brazil star Robinho has been on a silent dive after departing from the top clubs in Europe to China even his present transfer to a Brazilian side Atletico Mineiro, has not been notice by many until he was found guilty of sexual assault and was sentenced to nine years in prison by an Italian court on Thursday.
According to a source, Robinho who now plays for Brazilian side Atletico Mineiro, and a friend have also been ordered to pay the victim €60,000 ($71,097). The outlet reports that the two men, along with a group of four other people who have not been identified and therefore have not been sentenced, got a woman drunk and assaulted her at a Milan nightclub in January 2013.
The Italian justice system permits several levels of appeal. According to reports, the verdict is placed on hold until all have been exhausted. Robinho, who then played for AC Milan, denied any wrongdoing at the time of the allegations, and his lawyer, Marisa Alija, reiterated on Thursday that the player had no involvement in the incident and has already made legal arrangements to fight the decision.
According to an Instagram post "Robinho has denied his involvement, in the incident that occurred some years ago. I want to make clear that my client has already defended himself from these accusations, affirming that he did not have any participation in this episode," "All the legal measures are being taken regarding this initial decision."Brazil does not extradite its citizens, said Robinho's laywer
After starting his career at Santos, Robinho won two La Liga titles in four seasons at Real Madrid, before joining City for a then British record fee of £32.5m in the summer of 2008.
His arrival, on the final day of the transfer window, came on Sheikh Mansour's first day as owner of the Premier League club.
The playmaker struggled to make an impact in England and was loaned back to Santos in January 2010.
He won Serie A during his subsequent spell at Milan, but returned to Santos for another loan spell in August 2014 before joining Chinese side Guangzhou Evergrande in July 2015.
When his sixth-month deal expired, he moved back to Brazil, joining Atletico Mineiro on a two-year deal.
Related posts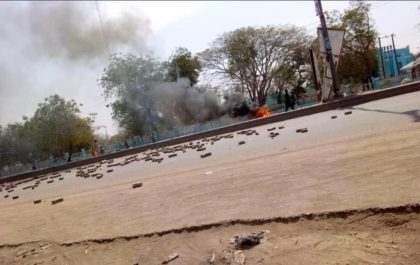 Protesting Angry youth stone helicopter as Buhari Visit kano
5,426 Total Views Some angry youths in Kano State, on Monday, hauled stones at the advance convoy of the President, Major…
Reps threatens CBN Governor with arrest over naira note extension deadline
4,850 Total Views The President Muhammadu Buhari and the House of Representatives are on collision course over the deadline for the withdrawal of…