Defecting from one party to another has been the game of politician especially in Nigeria but sometimes the dirty game played by one over another party sometimes seem unforgettable. As bad and dirty the game of politics can be at times still one can still count politician among those with a large heart. That can be said of Obanikoro return back to the ruling party. Minister of State Defence, Senator Musiliu Obanikoro, will on Saturday defect to the All Progressives Congress (APC) at a ceremony to be held in Campus Square, Lagos Island.
The decision by Obanikoro, Nigeria's former High Commissioner to Ghana to leave his former party, the People's Democratic Party (PDP), followed PDP's inability to put its house in order since it lost power in 2015, particularly after winning the leadership suit at the Supreme Court.
According to sources in the APC, although the decision to have the ceremony this Saturday had been tentatively taken months back, it was however recently approved by the leader of party and former governor of Lagos State, Senator Bola Tinubu.
Obanikoro recently made up with Tinubu after many years of opposition politics following his exit from the fold of the progressives in 2006 to contest the 2007 governorship election in the PDP.
He had claimed recently that his reconciliation with Tinubu which was believed to have been made possible by the Oba of Lagos, Rilwan Akiolu, had become imperative because as one who rose through the strength of Tinubu, his opposition posturing belies logic.
Obanikoro, who recently had scores to settle with the Economic and Financial Crimes Commission (EFCC), APC sources claimed, had begin to perfect his defection moves since he returned to the country after the 2015 elections and had delayed things until now that he had cleared all the grey areas.
Obanikoro was Commissioner for Home Affairs under Tinubu between 1999 and 2003 before heading to the Senate, where he represented Lagos Central for a term of four years.
Although he has not said whether or not he has an eye on any elective office in 2019, it is believed that the APC might have Obanikoro for a good need in terms of mobilisation in the next election, the reason his defection is expected to attract a lot of attention this Saturday.
However, since he left the progressive fold, he had been Nigeria's High Commissioner to Ghana, minister twice, both in the ministries of Foreign Affairs and Defence before going ahead to become the Chairman of Industrial Training Fund (ITF).
Related posts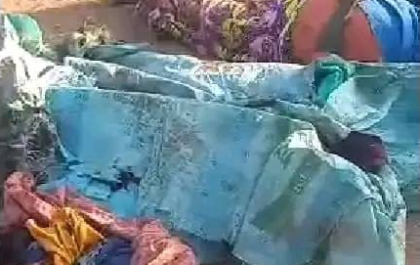 Civilian bombing Death toll in Kaduna rise to 85, NAF denies involvement
The death toll in the bombing of civilians by the Army at Tudun Biri Village in Igabi Local Government Area…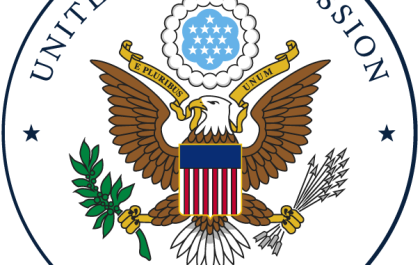 Over 150,000 Nigerians applying for US visa interviewed in 2023 — US Embassy
Chargé d'Affaires of the U.S., Embassy in Nigeria, Mr David Greene, has revealed that they have interviewed over 150,000 Nigerians…