388 Total Views
Lagos State Traffic Management Agency (LASTMA) on Tuesday advised Lagosian on how to avoid gridlocks during President Muhammadu Buhari's Wednesday visit.
Buhari who will be on an official visit to Lagos State today, during which a number of state projects will be commissioned.
LASTMA in a statement said traffic diversions are going to be observed in some parts of Ikeja to have a hitch-free movement for President Buhari, motorists and residents to plan their journey in advance.
The presidential visit is slated between the hours of 9.00 am and 3.00 pm during which traffic shall be diverted from Mobolaji Bank-Anthony Way (coming from the Presidential Wing of Murtala Mohammed Airport to LASUTH Under Bridge), Kodesoh Road, Obafemi Awolowo Way and Kudirat Abiola Way.
Also affected are Ikorodu Road (between Ojota Intersection and Anthony Interchange), Oworonshoki – Apapa Expressway (between Anthony and Oshodi Transport Interchange), International Airport Road to the Local Wing of the airport to Mobolaji Bank-Anthony Way back to Obafemi Awolowo Way.
LASTMA said the listed roads will be cordoned off once when necessary. Obafemi Awolowo Way and portion of Mobolaji Bank-Anthony will be closed to traffic on three (3) occasions within the specified period as they are central to the president's itinerary.
The traffic management agency advised motorists to avoid the roads when necessary and make use of alternative routes of their choice.
LASTMA also appealed to motorists to be patient and cooperate with traffic managers.
It, however, assured Lagosians that traffic managers, enforcement and security personnel will be positioned at all strategic intersections for orderly vehicular movement.
Related posts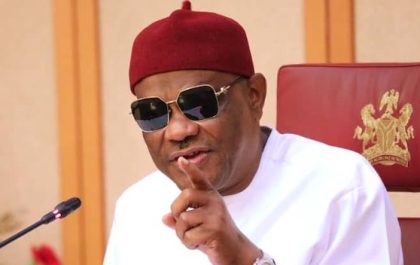 Wike replies PDP, Ortom won't appear before disciplinary committee
5,112 Total Views Governor Nyesom Wike of Rivers State has faulted the National Working Committee (NWC) of the People's Democratic Party…
APC loses Zamfara to PDP
4,113 Total Views Governor Bello Matawalle of Zamfara state has lost his seat to the opposition People's Democratic Party governorship candidate,…