226 Total Views
President Muhammadu Buhari's made a condolence visit to the people of Benue yesterday to pacify with the people over killings by herdsmen and reassure them that the administration shared in their grief.
The President met with leaders of thought, traditional rulers, stakeholders and government officials at the Peoples House, the Government House, before returning to Abuja.
Family members of some of those killed in the New Year's Day attacks in which 73 people died staged a peaceful protest in front of the meeting venue.
The protesters, numbering about 50, carried placards, lamenting the killings and seeking an end to such savagery. Besides, they sought compensation for the families of the deceased.
Security agents barred the protesters from going into the Government House. They were restricted to the Government House Roundabout where they held up their placards, singing mournful songs and calling attention. They were decked in black apparels.
Some of the placards read: End the killings or resign, Buhari and Everyone is a Yusuf. Some of the placards carried photos of those killed.
There was no crowd to receive the President in Makurdi, unlike when he visited the state to campaign in 2015.
There was no public holiday. Markets and schools were not closed; pupils did not line the streets and no banners welcome him to the state, except the one hoisted by Chief of Army Staff Lt. Gen Tukur Buratai. Most people went about their businesses, showing no interest in the presidential visit. Security agents took over empty streets.
A resident, James Ogaba, said he had nothing to do with the President's visit, having lost three members of his family in the Agatu attacks by the herdsmen .
Armed security personnel were deployed in strategic areas in Makurdi. Others were patrolling streets in armoured tanks and vehicles.
Siren-blaring police patrol vans conveying security personnel in bullet proof vestments were patrolling the streets.
Contrary to the itinerary released before the visit, the President did not go to Tor Tiv James Ayatse's Makurdi residence. He also did not go to the Internally Displaced Persons (IDP) camp.
During the interactive session at the Government House, the Tor Tiv urged the Federal Government to dualise federal roads in the state to reduce traffic gridlock.
Elder statesman Paul Unongo urged the President to support the implementation of the anti-open grazing law.
The law, which was enacted in July 2017, came into effect in November 2017 but its implementation has been controversial because herdsmen vowed to resist it.
Unongo said: "The Federal Government should insist that the law is implemented because it is the only way to end the clashes between farmers and herdsmen."
President, Mzough U Tiv, a Tiv socio-political group, Mr Edward Ujege, called for compensation for victims of the attacks.
Related posts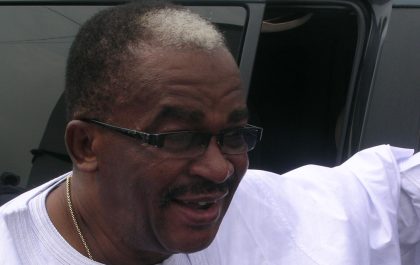 Former-Chief of General Staff, Oladipo Diya, is dead
412 Total Views Nigeria's former Vice President, General Donaldson Oladipo Diya is dead. Diya died at the age of 79. He…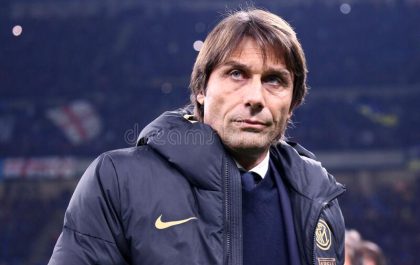 Conte, bid farewell to Tottenham as Manager
417 Total Views Manager Antonio Conte has left Tottenham Hotspur by mutual consent after 16 months in charge. Conte called the…