All official assignments were on hold at the National Assembly Complex Abuja on Wednesday when President Muhammadu Buhari visited the complex to present the 2017 Appropriation Bill.
Other members of staff of the National Assembly, especially junior workers, were not allowed into the premises. From the first gate to the third gate was heavily manned by list-bearing security personnel who checked to details means of identification.
Although journalists with the identity cards of the Senate and the House Press Corps were allowed into the building, only those selected and accredited by the National Assembly management were allowed into the chamber to witness the presentation.
Businesses in the premises were also closed for the budget presentation. Banks, restaurants and shops of telecommunication service providers in the building were closed.
Buhari's presentation, which was scheduled to begin at 10am, did not start until 2pm.The President arrived at the Assembly at 1:57pm. Members of the National Executive Council and leaders of the ruling All Progressives Congress had arrived the National Assembly Complex about 15 minutes ahead of the President.
Related posts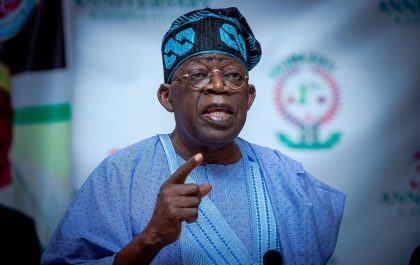 Tinubu confidence of building trillion-dollar economy leveraging on our population
President Bola Tinubu has expressed confidence that leveraging the nation's population and resources, with main focus on unleashing Nigeria's full…