690 Total Views
A galaxy of distinguished personalities and representatives of key private and public sector organisations are expected to gather this morning (Tuesday, November 20, 2018) at the main hall of the upscale Sheraton Hotel & Towers, Ikeja, Lagos, for
the News Express 6th Anniversary Lecture & Economic Stakeholders Forum.
The event would also be used to unveil the News Express Special Print Edition, an all-gloss periodical magazine.
News Express Publisher, Mr. Isaac Umunna, said early this morning that former Anambra State Governor and Vice Presidential Candidate of the Peoples Democratic Party (PDP) for the 2019 elections, Mr. Peter Obi, called yesterday afternoon to give his blessings to the event. "Mr. Obi spoke of his strong desire to attend the event and assured that he would definitely be represented if he is unable to make it to the event due to other pressing engagements, in view of the commencement of the presidential campaigns only two days ago," Umunna said.
He listed dignitaries who have confirmed their attendance to include the President of the Actors Guild of Nigeria (AGN), Emeka Rollas Ejezie; international music icon and business tycoon, Dr Tee Mac Omatshola Iseli (MFR); top Nollywood stars; Controller of Prisons, Lagos State Command, Mr Tunde Ladipo; and a Director of the Nigerian Television Authority (NTA), Mrs. Helen Onma Odeleye, among others.
"The event would be chaired by Chief Goddy Uwazuruike, eminent lawyer and President Emeritus of Aka Ikenga think tank, while four eminent Nigerians would deliver speeches on the Lecture theme, Transparency – Bedrock of Sustainable Development," Umunna said.
He named the Guest Speaker as the Managing Director of Nigerian Ports Authority (NPA); and the Keynote Speakers as the Honourable Commissioner for Information and Strategy, Lagos State, Kehinde Bamigbetan; Executive Director of Media Law Centre, Richard Akinnola; and the AGN National President, Emeka Rollas Ejezie.
"The programme starts by 11:00 a.m. and is open to members of the public," Umunna said.
He described the News Express Anniversary Lecture and Economic Stakeholders' Forum as "an annual programme that has an established trend of bringing together important business and political leaders from across the country, as well as multifarious professionals and influential media stakeholders."
News Express, which debuted on August 29, 2012, is one of Nigeria's most popular and influential online dailies. It is read by hundreds of thousands of people around the world and records annual traffic of upwards of 100 million.
Related posts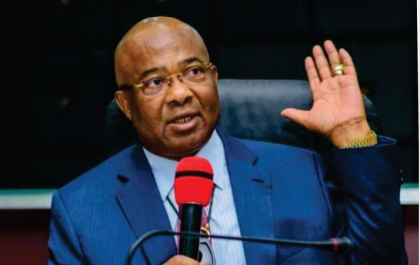 Uzodimma: Vow to bring Killers of security operatives at Ehime Mbano to book
2,116 Total Views Governor Hope Uzodimma has assured the public that those behind the Tuesday killing of security operatives at Ehime…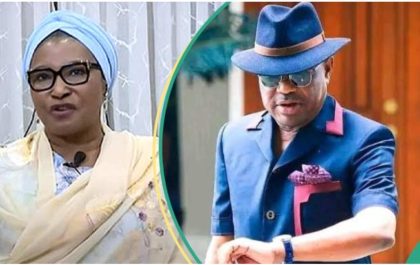 FCT Minister answerable to President alone, N'Assembly — Falana, Adegboruwa
3,025 Total Views Senior Advocates of Nigeria, Femi Falana and Ebun-Olu Adegboruwa, have waded into the dispute between the Minister of…