Postal Service Lost My Invitation To Messi's Wedding Says, Ronaldo
1001newsng
0
2 min

read
218 Total Views
As Portuguese media reports, the Real Madrid football Star Cristiano Ronaldo has allegedly publicly condemned the Madeira postal service for losing his invitation to Lionel Messi's wedding, which he is certain was sent. My name is on the list at the airport for God's sake, how can they lose such an important item that was definitely sent to me?" He also added as he was addressing a host of reporters at the Cristiano Ronaldo Museum. "Though Messi and I are not best of friends, I know he invited me to his wedding out of respect for my accomplishments, So that means the
Madeira postal service At this point has a lot of question to answer. Diego Maradona also claimed that he was invited too but his invitation to Messi's wedding was also lost. When Messi's representative was asking to comment on this, he said "No comment."
Two hundred and sixty guests have been invited to the ceremony including his entire senior Barcelona teammates, Gerald Piqué's pop-star wife Shakira, Sergio Aguero, Xavi and Chelsea midfielder Cesc Fabregas among others.
Guests at the wedding will have the chance to play in the on-site casino while most will also stay in the five-star, 188-room Pullman Hotel inside the complex where rates start from almost £100 a night, all catered for by Messi.
Angel Di Maria is the only player with links to rivals Real Madrid invited to Lionel Messi's wedding.
Real Madrid star Cristiano Ronaldo also didn't receive an invite from Lionel Messi.
Former Barcelona boss Luis Enrique and Argentine football icon Diego Maradona are amongst those snubbed. The event will take place at Rosario's City Center hotel complex in Argentina. We at 1001newsng join in congratulating Leo and Anto on their wedding, wish both a long lasting relationship.
Related posts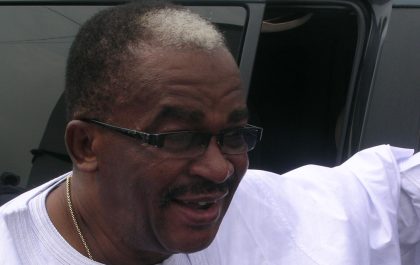 Former-Chief of General Staff, Oladipo Diya, is dead
695 Total Views Nigeria's former Vice President, General Donaldson Oladipo Diya is dead. Diya died at the age of 79. He…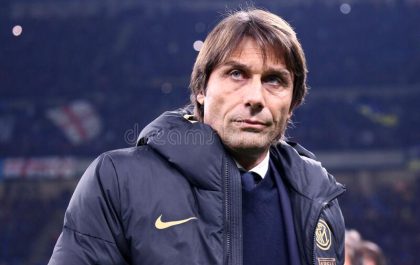 Conte, bid farewell to Tottenham as Manager
699 Total Views Manager Antonio Conte has left Tottenham Hotspur by mutual consent after 16 months in charge. Conte called the…