Popular waka Queen Salawa Abeni counter blackmailer, release nude photo of herself
1001newsng
0
3 min

read
233 Total Views
58-year-old Popular waka Queen Nigerian Salawa Abeni, has been forced to release her nude pictures on Instagram to avoid being blackmailed by a certain man.
She said the scammer, who is threatening to tarnish her image and destroy her career of over 45 years, identifies himself as Jason and lives in Osun State.
Sees what she wrote below
 "Good morning my Family, friends and Fans. I have something very important to tell you and I will really appreciate your audience. I am very disappointed that someone somewhere will try to tarnish my image and threaten to destroy my career of over 45 years.
This morning, I received messages from somebody threatening to expose very old pictures of me and in the process, blackmailing me for money. These could've been pictures of me in the hospital or even with my partner, but is this what has become of us?? I plead with everybody out there to be very careful as our current situation has made people very desperate.
I am almost 60 years old, I have worked very hard and made a name for myself for somebody to believe that they can threaten and trample on my feelings, this is very sad. So I have decided to share the messages and pictures sent by this person with everyone for you all to see! Thank you and God bless you! For you the blackmailer, I refuse to be bullied by you as I'm sure that I'm old enough to be your MOTHER!!"
Her action and proactiveness has been applauded by fans most especially Nigeria Celebrities who sees her decided as a smart move to render the blackmailer useless.  The celebrities including Joke Silva, Mercy Aigbe, Saidi Balogi among others called her strong and powerful.
Joke Silva commented on her Instagram post.
She said  "Well done girl. You took the power away from the fool."
Mercy Aigbe wrote:  "Now this is how you do it….. Respect ma! You are an epitome of strength! A Queen in all ramification! Nothing and no one can bring you down! Sending you lots of love ma."
Saidi Balogun said: "I beg this person in the name of God almighty to stop. After building a career for more than 45years, you want to destroy it all in the name of looking for money.
"If this person wants his or her entire family's story to end well in life, you better desist. You can not bring down what you did not build. The wrath of the Lord shall befall anyone that tries to. Mummy, it is well with you."
Rita Dominic said: "Wow.. These are crazy times. Love and light ma'am"
Big brother Naija's Leo Da Silver  wrote: "Much respect ma"
The Ogun-born Abeni started her professional career in waka music when she released her debut album titled, Late General Murtala Ramat Mohammed in 1976.
Related posts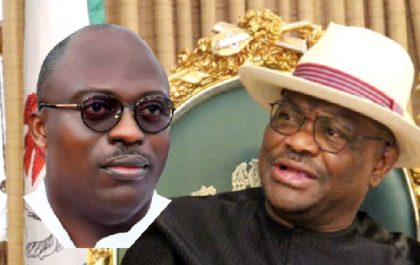 Wike's Anointed Candidate wins Rivers Election
4,988 Total Views Siminialayi Fubara of the People's Democratic Party (PDP) has been declared the winner of the Rivers State governorship…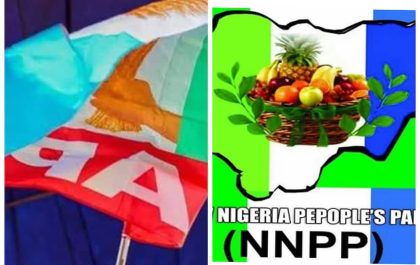 NNPP defeat APC in Kano
4,027 Total Views The Independent National Electoral Commission (INEC) has declared the candidate of New Nigerian People's Party (NNPP), Malam Abba…