233 Total Views
In a recent interview with the Senior Special Assistant to the president on media, Malam Garba Shehu, in Abuja over the use of social media and government stands on the hate speech policy. On the regulation of social media, Shehu said social media had become a problem for many families because the rights of women and children are being abused, noting that there is a need to protect vulnerable members of the society.
He added that there was need for media stakeholders to collaborate with the Minister of Information to formulate the kind of regulation they want so that government would not be accused of imposing a regulatory mechanism on the media.
Shehu appealed to media stakeholders to give it serious consideration and see how the media in the country can work together with government to find communication solution to purely communication problem.
He explained that social media regulation was not political, adding that the federal government has no reason to undermine or weaken the mass media.
He also accused Punch Newspaper of campaigning against the reelection of President Muhammadu Buhari, saying, "in fact, the rate Punch is doing, PDP doesn't need a publicity arm, they are doing an excellent job for them."
He described Punch criticism of the president as uncharitable, stressing that Punch was shut down for a year by ex-military President Ibrahim Babangida, but noted that Punch never for one day stop calling him president or described his administration as regime.
Shehu said that under the administration of Goodluck Jonathan, newspapers were shut down, copies were seized, but it never happened under this administration, not for one day.
He said he made bold to say that there was no journalist under the order of President Muhammadu Buhari that had been detained.
The presidential spokesman accused Punch of supporting those calling for the overthrow of the administration of Buhari.
He said: "We never said Punch support a coup to overthrow this administration, but they are supporting people who have made that call and I think that it is not bad that Daily Trust did an editorial to call them to order. Because the thing is that if there is a backlash against journalism as a profession in this country, it is not only Punch who will suffer, other practitioners will suffer, I'm not issuing a threat that harm can come to anybody…."
Commenting on the perception of some Nigerians that there is a cabal in the government, Shehu noted that there was no government in this country that had not been accused of being hijacked by a cabal.
He said every administration must have a secretariat and every president must have people who advise, stressing that "It is not a sin; it is not an offence to have people that you take into your own confidence."
He emphasised that in other countries, they call it kitchen cabinet, but in Nigeria, they are derogatorily termed cabal to tarnish their good standing. (THISDAY)
Related posts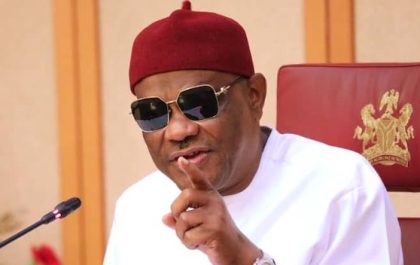 Wike replies PDP, Ortom won't appear before disciplinary committee
5,137 Total Views Governor Nyesom Wike of Rivers State has faulted the National Working Committee (NWC) of the People's Democratic Party…
APC loses Zamfara to PDP
4,138 Total Views Governor Bello Matawalle of Zamfara state has lost his seat to the opposition People's Democratic Party governorship candidate,…