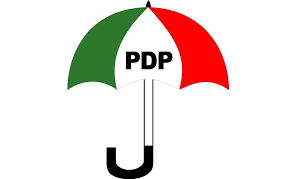 1,743 Total Views
Ahead of its October 31 national elective convention, the Peoples Democratic Party (PDP), will on Thursday, hold an emergency National Executive Committee (NEC) meeting to ratify the recommendation of its zoning committee reached last week.
With all 13 governors elected on the platform of the party expected at the NEC Hall, venue of the meeting, the main opposition party will receive the report and recommendation of the Ifeanyi Ugwuanyi-led committee on zoning from the National Working Committee (NWC).
It would be recalled that last week, the 45-man committee recommended the swapping of leadership positions such that those currently being held by Southerners would go the way of Northerners and vice versa.
Since then, a number of developments have taken place including the ceding of the national chairmanship position to the North Central and National Publicity Secretary office to the South-West, among others in the next NWC.
Although the Ugwuanyi-led committee merely recommended the swapping of the leadership positions between the North and South,  it was learnt that the NEC will not stand in the way of any consensus agreement reached by the three geopolitical groupings in the South or North on any position zoned in their favour.
As a result, North Central is fated to produce the next chairman having secured the buy-in of the North-East and the North-West. Although Senator David Mark is seen as favourite for the plum office, he is likely to face opposition from Babangida Aliyu, a former governor of Niger state, who is a late entrant in the race.
Meanwhile, the camp of former Osun State governor and until recently, a frontline chairmanship aspirant, Olagunsoye Oyinlola is not happy with the zoning arrangement as announced by the Ugwuanyi Committee.
Addressing the media in Abuja, the group made up largely of youths and women had tough words for PDP governors even as they threatened to quit if the issues raised are not addressed.
Related posts
194 damaged roads need N75billion urgently – FG
1,775 Total Views The Federal Government, on Wednesday, said it requires over N75billion (N75,765,087,178) to urgently commence palliative works on the…
Civil servant to show proof of Vaccination to enter office from December- FG
1,846 Total Views The Federal Government has set a deadline of December 1 for civil servants to take the COVID-19 vaccine….