406 Total Views
In his drive to make the state economic buoyant and self-sustaining the Governor of Oyo State, Seyi Makinde, on Wednesday signed into law the Oyo State Economic and Financial Crimes Commission Law.
With the signing of the law, which is a domestication of the anti-graft law made by the Federal Government, all proven cases of corruption, financial mismanagement and misappropriation of government funds are now punishable under Oyo State laws.
Makinde signed the bill into law at a brief ceremony, which held at the Executive Chamber of the Governor's office, Agodi Secretariat.
He described the latest move as an opportunity for his administration to prove to the whole world that he could run a transparent and accountable government.
The event was witnessed by top government functionaries, including the Deputy Governor, Rauf Olaniyan; Speaker of the state House of Assembly, Adebo Ogundoyin, who was represented by the Majority Leader, Mr. Sanjo Adedoyin; Secretary to the State Government, Mrs. Olubanwo Adeosu; Chief of Staff, Chief Bisi Ilaka; state Head of Service, Mrs. Amidat Agboola; commissioners, special advisers and members of the state House of Assembly, among other political appointees.
In a brief remark after signing the bill into law, Governor Makinde reiterated that corruption is a menace that must be fought to a halt because of its negative consequences on the people, especially in terms of delaying the putting in place of infrastructural amenities.
He assured the people that the law was not to harass or witch-hunt any individual or political party but to ensure a new culture of doing what is right in the interest of the development and progress of the people and the state, adding that he remained committed to his promise of wavering his immunity to answer questions before the Commission if the need arises.
Related posts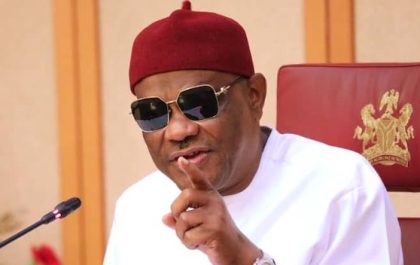 PDP waste N12.5bn in two months — Wike
3,885 Total Views Governor Nyesom Wike of Rivers State, on Wednesday, accused the People's Democratic Party, (PDP's) leadership of squandering N12.5…
Nigerian Army under-go massive shake-up ahead of May 29 hand-over
3,999 Total Views In a major shake-up, the Nigerian Army has redeployed 75 of its senior officers. But the redeployment will…