11 Total Views
Earlier yesterday Saturday, May 27, 2017, it was reported that members of NASS (OOU CHAPTER) were involved in an accident while returning from Ondo state after their excursion visit. The accident which resulted after the bus transporting OOU NASS students collided with an onrushing trailer at Ife junction along the popular Ondo-Akure road. As at the time of the incident only 21 members were seriously injured and taken to a specialist hospital in Ondo state before being transferred back to OOU health center.

Reports reaching us this morning, confirmed that the President of NASS (OOU CHAPTER) Adefuwa Christopher finally gave up the ghost after suffering from severe internal bleeding.
He was said to have been in a coma after the incident but eventually regain consciousness, sparking his hope of survival.
As at the time of filing this report some section of the students are still in Ondo General Hospital with decease
Related posts
Oil Pipeline Vandalization drops by 37.21%, Gas supply shoot-up – NNPC
1,353 Total Views The Nigerian National Petroleum Corporation (NNPC) has announced a 37.21 % decrease in cases of pipeline vandalism across…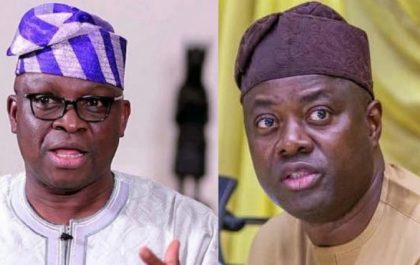 PDP Southwest Chairmanship: Seyi Makinde nominee Arapaja defeats Fayose favorite Eddy Olafeso
1,043 Total Views Former Oyo Deputy Governor Taofeek Arapaja has won the southwest chairmanship seat of the Peoples Democratic Party (PDP)….