New Militant group "Koluama Seven brothers" strikes Bayelsa oil field
1001newsng
0
2 min

read
417 Total Views
A group, identified as Koluama Seven Brothers (KSB) has strike the oil field in Bayelsa and the group has claimed responsibility for the explosion, one that was regarded as massive and deafening.
It was gathered that the attack on a pipeline located in the oilfield, which occurred on January 4 at about 12.30am, caused panic with some folks thinking the Koluama community was under attack by militants.
The community youth President, Henry Omietimi, confirmed the attack.
He said his deputy and member of the local vigilant group briefed him on the incident.
Another source, who spoke in confidence, said the explosion generated balls of thick smoke and caused tension among oil workers in the area.
But the KSB said it carried out the attack as a warning to the oil company, vowing deadlier attacks if the firm failed to address its grievances.
Residents said a deafening sound was heard causing panic and apprehension in the fishing community.
A terse electronic statement by one Angel Michael, who identified himself as the President of KSB, said his group was compelled to carry out the criminal act by Conoil, King Solomon Eddy and his cartel.
Michael said Eddy and his cartel failed to address issues in the Memorandum of Understanding (MOU) between the company and the community.
He mentioned some of the unresolved issues as scholarships and job creation.
Michael, in the statement, explained: "Our early hours strike of 12:20am 4th January 2019 at Angle2 Field Of Conoil is just warning to Conoil, King Solomon Eddy and his cartel.
"If Conoil and King Solomon Eddy fail to address the issues behind the MOU, scholarships, job creation for peace and love of Koluama clan, then we have no option than to launch a strike to shut down Conoil".
Related posts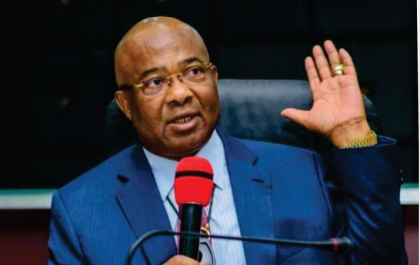 Uzodimma: Vow to bring Killers of security operatives at Ehime Mbano to book
2,357 Total Views Governor Hope Uzodimma has assured the public that those behind the Tuesday killing of security operatives at Ehime…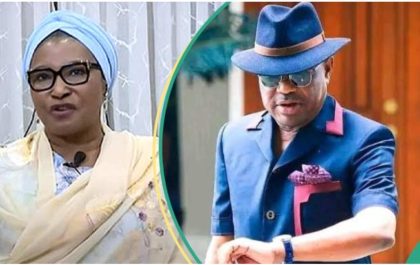 FCT Minister answerable to President alone, N'Assembly — Falana, Adegboruwa
3,266 Total Views Senior Advocates of Nigeria, Femi Falana and Ebun-Olu Adegboruwa, have waded into the dispute between the Minister of…