373 Total Views
Nana Akufo – Addo of the New Patriotic Party has defeated President John Maham in the just concluded presidential election. The opposition party pull 53.27 percent over president Mahama 44.93 percent. If confirmed, the results would represent a bigger margin of victory than either party has achieved in recent elections and validate Akufo-Addo who lost by narrow margins in 2008 and 2012.
Mahama appealed for calm and told his supporters he would respect the outcome of Wednesday's vote whether he won or lost, in comments aimed at defusing tension ahead of the release of official results expected Saturday.
"I want to assure the nation that we will respect the outcome of the election, positive or negative, and so let us just be calm," he told supporters gathered outside his house.
His campaign chief said on Friday the party lost many parliamentary seats but hopes to win the presidency.
The country is eagerly awaiting official results but Ghana Electoral Commissioner Charlotte Osei said they would be announced by Saturday once technical issues had been resolved.
She said turnout was "pretty disappointing" at around 49 percent based on the figures received so far.Source Citi FM.
Related posts
Fuel scarcity to end Next week – Kyari
3,377 Total Views The Group Chief Executive Officer of Nigerian National Petroleum Corporation Limited, Mele Kyari, has assured Nigerians that the…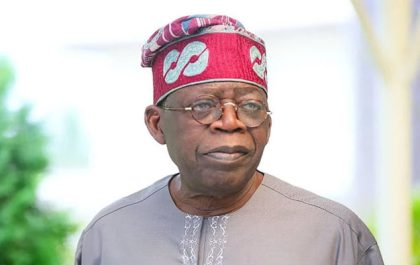 Tinubu urge Nigerians to remain calm in the face of fuel, new Naira notes scarcity
2,381 Total Views With the scarcity of new Naira notes and fuel unabated in many parts of the country, All Progressives…