South Africa investors in Nigeria are beginning to bounce back into Business activities shortly after the last week fallout of the Xenophobic attack on foreigners, especially Nigerian. As at today, stores around Lekki, Surulere, Mushin, Agege, Ogba, Ikeja, among others, are readily open for business.
In one of the attack last week in Lekki area of Lagos, a relate her ordeal on how hoodlums last week went away with some television sets and damaged some valuables.
"Those hoodlums entered, scattered the whole place, damaged our air conditioner outside, forcefully removed one of the televisions on the slab and smashed it on the floor. We all ran for our lives. The police later came and chased them away.
"We are back now, activities have commenced, you are safe here," he said.
It was also observed that some unit are yet to be opened as a result of massive damage incurred during last week reprisal attack. PEP shop and the two MTN offices on Bode Thomas Road are not back to business yet. The hoodlums looted the place and damaged things in the shops.
Related posts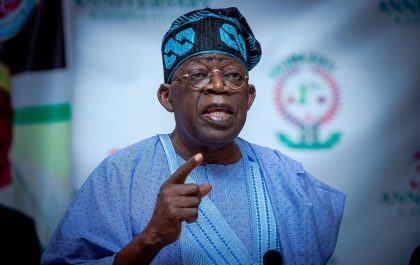 Tinubu confidence of building trillion-dollar economy leveraging on our population
President Bola Tinubu has expressed confidence that leveraging the nation's population and resources, with main focus on unleashing Nigeria's full…