408 Total Views
After months of gist on the partnership between Lagos and Kebbi State venturing into mass production of rice to ease the plight of average Lagosian ,especially now with the sky-rocketing prices of imported rice. Although, the high pricing has been directly link with high current exchange rate but obviously some greedy importers capitalize on this to exploit the masses.
Perhaps this and some other reasons put together prompted this initiative from Lagos state Governor, Akinwunmi Ambode and Atiku Bagudu of Kebbi state. On Thursday, when the gates to the store houses were finally opened for Lagos residents to make their purchases after the product was launched a day earlier by the governors of Lagos and Kebbi , the patronage has been massive.
Special Adviser on Food Security to Governor Ambode, Mr. Sanni Okanlawon, had earlier in the week said that the initiative was in fulfillment of the administration's promise of giving residents a blissful Yuletide. The rice, a collaborative agriculture venture between Lagos and Kebbi states, was rolled out to ease the sufferings of many residents of both states especially Lagos, who have had to pay more to purchase the staple in recent times. A 50kg bag of imported rice currently sells for between N18, 000 and N25, 000 in the market depending on the brand and quality.
The LAKE Rice – produced locally, was initially billed to sell for N13, 000 but subsequently dragged down to N12, 000 for 50kg and N6, 000 for 25kg by the Lagos State Government to allow more residents to afford and enjoy it with their families this festive season. The rice is sold at about 15 strategic points in some local government areas of the state. A business analysis said, as the supply keeps coming in from Kebbi state, this will in due time force the price of other imported rice to drop.
Related posts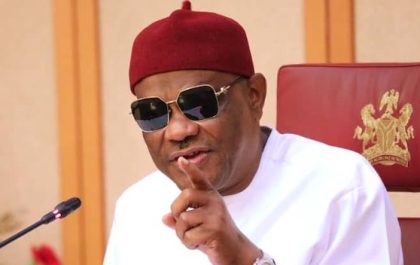 Wike replies PDP, Ortom won't appear before disciplinary committee
3,416 Total Views Governor Nyesom Wike of Rivers State has faulted the National Working Committee (NWC) of the People's Democratic Party…
APC loses Zamfara to PDP
2,416 Total Views Governor Bello Matawalle of Zamfara state has lost his seat to the opposition People's Democratic Party governorship candidate,…