The governorship candidate of the Peoples Democratic Party (PDP) in Ogun State, Senator Buruji Kashamu, has promised to ensure even development of the state if elected governor.
Kashamu made this promise while playing host to leaders of Community Development Associations (CDAs) in the state who paid him a visit at his campaign office in Ijebu Igbo.
According to him, "If we win the election, we are going to ensure that every part of the state is developed. We shall not develop any part at the expense of others." While lauding the efforts of the CDAs to develop their communities, Kashamu assured that his administration would take community development seriously.
"We shall not just concentrate on the urban centers, rather we shall ensure that the rural areas are also developed to improve life and living for rural dwellers," he said.
The governorship hopeful who praised the effort of past governors as well as the current one in developing the state, noted that progress is incremental. "All our past leaders and even the current governors have done well. Chief Segun Osoba tried his best to improve the state. When Otunba Gbenga Daniel got into the saddle, he raised the bar. Senator Ibikunle Amosun has also raised the bar. They have all done very well but what I want to assure the people of Ogun State is that we shall take the state to greater heights.
Despite all that our past leaders have done, there is room for improvement in education, healthcare delivery, infrastructure, rural development and social welfare. We have identified all the areas that need intervention and as soon as we assume office, we shall hit the ground running," he said.
Kashamu said he and his team had painstakingly put together a policy manual that would guide his administration in improving the lot of the state and its people.
"The policy manual is well thought-out. It touches every sector of the state. This is to demonstrate our intention to develop the state. We do not want the governorship for its sake; we want the governorship because we are convinced that we have solid plans to make the state the best in the country. If you give us the mandate, you will not regret it," he said.
The CDA leaders pledged their support to Kashamu and prayed for his victory in the March 2, 2019 governorship election.
Others present at the meeting include the deputy governorship candidate, Dr Reuben Abati, Director General of the Kashamu/Abati Campaign Organisation, Dr Remi Bakare, and PDP chairman in the state, Chief Adebayo dayo, among others.
Related posts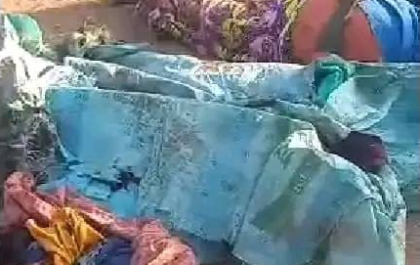 Civilian bombing Death toll in Kaduna rise to 85, NAF denies involvement
The death toll in the bombing of civilians by the Army at Tudun Biri Village in Igabi Local Government Area…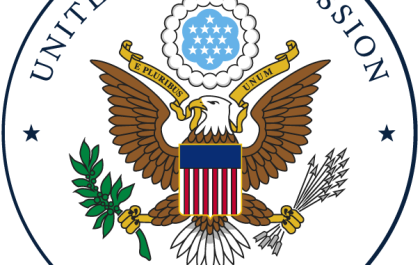 Over 150,000 Nigerians applying for US visa interviewed in 2023 — US Embassy
Chargé d'Affaires of the U.S., Embassy in Nigeria, Mr David Greene, has revealed that they have interviewed over 150,000 Nigerians…