The 2017 Convention of Jehovah's Witnesses which has the theme: "Don't Give Up" will commence throughout Nigeria in August and last till December 25.This weekend (Friday,August 25 to Sunday, August 27) Ota assembly hall will host about 6,000 delegates in one of the 13 series scheduled to hold at the extensive auditorium.
The three-day events which will hold almost every weekend will feature resources that will assist everyone to remain strong and resolute in their service to God in the face of overwhelming contemporary challenges.
The 2017 convention which will be presented in over 20 Nigerian languages has about 52-part events which include brief discourses, interviews and short videos.
According to a statement made available by a spokesperson of Jehovah's Witnesses Convention for Lagos and Ogun states, Mr. Ademola Adeagbo, one segment of a three-part feature film entitled Remember the Wife of Lot will be shown each afternoon.
New members who have completed basic Bible study programme will be baptized every Saturday, even as a highlight of the convention that would inspire hope is the Pubic Bible Discourse with the theme: 'Never Give up Hope!" will be delivered on Sunday by 10:20am.
Scheduled to hold in more than 30 locations throughout the six geographical zone,the programme will be presented in more than 20 Nigerian languages including Pidgin in addition to English, French and American Sign Language.
The programme, which is scheduled to begin at 8:20 am each day, will hold at the Assembly Hall of Jehovah's Witnesses along Idi-Iroko Road, Ota, and Assembly Hall of Jehovah's Witnesses at Daluwon Town, along Mowe-Ofada Road, both in Ogun State where the convention will begin on August 25, 2017 and September 1 2017 respectively.
The locations in Lagos State are Assembly Hall of Jehovah's Witnesses, Ibereko Village, Badagry, where there convention kicks off on September 8 and the Assembly Hall of Jehovah's Witnesses, Ajibona Village, Lekki, on October 13.
Adeagbo said: "Life challenges can rob us of peace and even cause some to consider giving up," adding "our convention this year has been prepared to benefit, not only the Witnesses, but also all interested in true succour. It promises to empower individuals to keep on enduring and to cope with challenges productively. There is no admission fee. Conventions of Jehovah's Witnesses are supported entirely by voluntary donations."
He added that the dates and locations for each convention for various parts of the country can be found on the Witnesses' official website, www.jw.org.
Related posts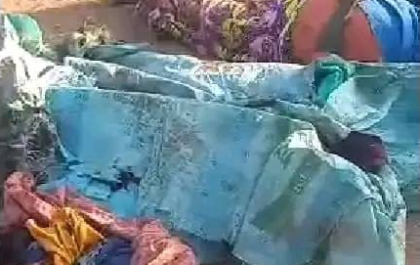 Civilian bombing Death toll in Kaduna rise to 85, NAF denies involvement
The death toll in the bombing of civilians by the Army at Tudun Biri Village in Igabi Local Government Area…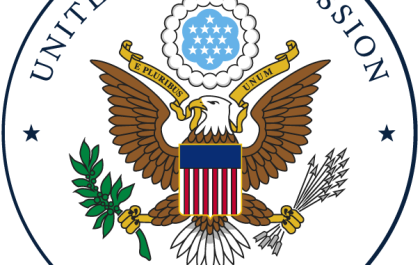 Over 150,000 Nigerians applying for US visa interviewed in 2023 — US Embassy
Chargé d'Affaires of the U.S., Embassy in Nigeria, Mr David Greene, has revealed that they have interviewed over 150,000 Nigerians…