225 Total Views
On Monday 3rd July, the National electoral commission (INEC) released the recall time table for the Kogi West Senatorial district representative, Senator Dino Melaye in Abuja.
The decision of the electoral commission was made yesterday, despite the efforts by Mr. Melaye's lawyer to stop the commission from kick starting the process.
INEC had last week acknowledged receiving a petition from Mr. Melaye's constituents asking to recall him. About 52 per cent of registered voters in the lawmaker's constituency are believed to have signed the petition.
According to the timetable, the first step in the recall process, the notice of verification, will be held on July 10. The verification exercise will determine the validity of the voters who signed a petition demanding the recall of Mr. Melaye.
In the timetable released, INEC said we will verify the signatures of those calling for the recall on August 19 and publish the results same day.
Related posts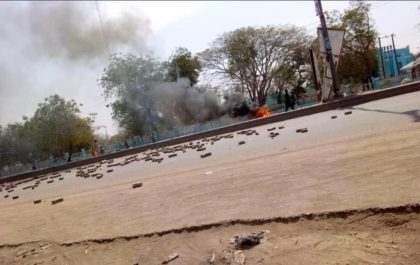 Protesting Angry youth stone helicopter as Buhari Visit kano
5,061 Total Views Some angry youths in Kano State, on Monday, hauled stones at the advance convoy of the President, Major…
Reps threatens CBN Governor with arrest over naira note extension deadline
4,485 Total Views The President Muhammadu Buhari and the House of Representatives are on collision course over the deadline for the withdrawal of…