1,972 Total Views
PRESIDENT Muhammadu Buhari on Tuesday reassured Nigerians that he would hand over a Nigeria free of insecurity to the next set of leaders in 2023, assuring that his administration would root out all forms of banditry, criminality, terrorism and insurgency.
Buhari gave the reassurance at the 2022 National Honours Award Investiture held at the International Conference Centre in Abuja, where 440 distinguished Nigerians and seven foreigners were conferred with various national honours.
"We will continue to root out all forms of banditry, criminality, terrorism and insurgency in the land.
"As I stated earlier in my in- dependence address to the nation, I will hand over a Nigeria that is free from insecurity to the next generation of leaders," Buhari assured.
According to the president, the national honours were not mere decoration but a reminder of citizens' responsibility, saying that, "we must always endeavor to do our best for our country."
Describing the event as a solemn and patriotic event, Buhari said awardees had distinguished themselves in the service of the nation and humanity, adding that he conferred the honours on them in accordance with the National Honours Act CAP N43 of the Laws of the Federation of Nigeria 2004.
Their screening and selection, according to the president, followed established broad criteria including but not limited to "Consistent and meaningful participation in community and/or national development.
"Rendering unsolicited, selfless and philanthropic services to humanity; outstanding sacrifice in the de- fence of a cause popularly adjudged to be positive, relevant and beneficial to the nation and community."
Buhari recalled that since the inception of his administration, there had not been any national honours awards investiture like yesterday's event "except for the special investiture ceremony in honour of Chief MKO Abiola, Alhaji Baba Gana Kingibe and Chief Gani Fawehinmi."
According to him, their investiture ceremony was "specially carried out to right the wrong done in the past, to assuage our feelings and to resolve to stand firm now and the future for the sanctity of the electoral process and our democracy.
"In like manner, our country's athletes were also honoured recently for their spectacular performances in several competitions."
While submitting that citizens who contribute to national development deserve to be encouraged and appreciated, Buhari expressed delight that some of the recipients were not only doing Nigeria proud on the international scene but also serve as a source of inspiration to young Nigerian women that through hard work and dedication, they can achieve greatness.
Related posts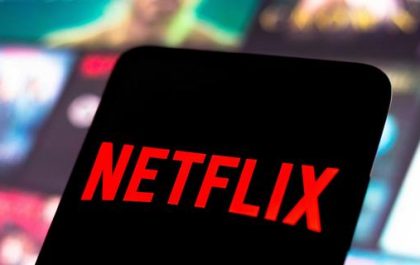 Netflix to ends password sharing to others by March
3,243 Total Views Netflix will begin blocking subscribers from sharing their account passwords with people outside of their household in the…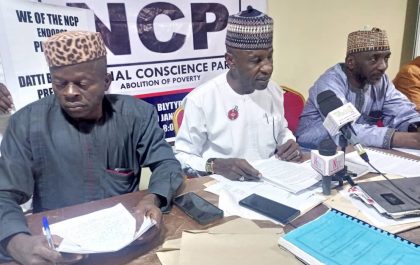 Labour party gets stronger as NCP endorse Peter Obi
3,361 Total Views National Conscience Party (NCP) has endorsed the Labour Party (LP) presidential candidate, Peter Obi, as its preferred candidate…