377 Total Views
The Redeemed Christian Church of God (RCCG) has reacted to the reports circulating online about the death of one Mr. Michael Arowosaiye who was said to be one of the members of the church, and not just a member, also a minister, but on Tuesday was reported dead.
In a statement made available on Thursday by the Head, Media & Public Relations of the church, Pastor Olaitan Olubiyi stated that Michael decided to take his own life after going into depression.
However, contrary to the report trending on the social media and has also featured in the newspapers, claiming that the deceased was a minister of RCCG, who felt abandoned by the church leaving all alone to face his accommodation problem.
The statement added: "While the RCCG leadership sympathizes with the family of the deceased, it has become necessary to clarify the mis-information and absolute falsehood in the report.
"The said Mr. Michael Arowosaiye was not a minister in the RCCG. He was a singer and a keyboardist in one of our Youth Parishes in Abuja until 2017 when he left for another ministry.
"His movement to another ministry notwithstanding, Michael, through his elder brother who is presently one of the coordinators of the RCCG Youth Choir, continued to get invitation to minister in RCCG programs.
"He had accommodation problem in 2018 and though he was no longer in the RCCG, a family in the Mission gave him the Boy's Quarters of their house in Sunnyvale Estate in Lokogoma FCT, which was where he lived till the unfortunate suicide incident, he added
The spokesman of the commission however maintained that it is untrue to refer to the deceased as a Minister in the RCCG, adding that it is misleading and absolutely incorrect to create the impression that RCCG does not care for its Members and Ministers.
"The RCCG is in the forefront among organizations with robust welfare package in Nigeria."
Related posts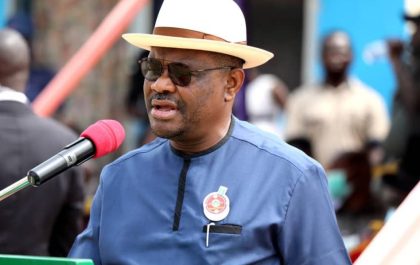 Wike's Camp regroups London, adopt a new strategy to replacement Ayu
4,252 Total Views There were indications at the weekend that Rivers State Governor, Nyesom Wike, and his supporters have returned to…