995 Total Views
Obviously all is not too rosy in the corridor of power in Oyo State, especially as some perceive the Governor attitude Seyi Makinde attitude over insecurity challenges in the state as disturbing, has declared he doesn't give a hoot about losing re-election in 2023.
Makinde, who failed in his governorship bids in 2007, 2011 and 2015, said: "If the people of Oyo State ask me to leave the office as governor today, I won't hesitate to leave the office because I go to office daily with my bag."
He spoke at the pan-Yoruba Congress at Mapo Hall, Ibadan declaring he has no godfather.
According to him: "Let me tell you here today. I don't have a political father. It was God who made me governor and not human being. I fear only God and not any human. No matter how powerful a man is, I cannot fear him.
"I contested election in 2007, 2011 and 2015 but failed and when it is time for God to make me a governor, he made me.
"If the people of the state decided that they don't want me again, I will only take my bag and leave because I don't have a pin in the office."
Related posts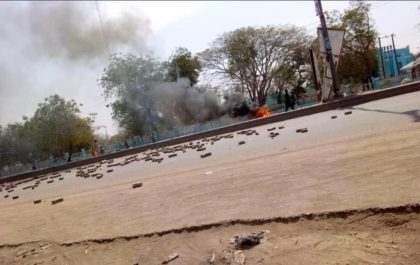 Protesting Angry youth stone helicopter as Buhari Visit kano
3,969 Total Views Some angry youths in Kano State, on Monday, hauled stones at the advance convoy of the President, Major…
Reps threatens CBN Governor with arrest over naira note extension deadline
3,393 Total Views The President Muhammadu Buhari and the House of Representatives are on collision course over the deadline for the withdrawal of…