474 Total Views
Ataoja Palace of Oba Jimoh Olaonipekun,in Osun State was thrown into a state of confusion on Monday when one Mr Suleiman Abubakar the King security Guards fires shots at a close range to 15 year old boy identify as Imole Idowu, who happen to be the son of the former Voultry Maid (Arugba) right inside the kings Palace.
It was gathered that, tragedy struck when Abubakar challenged the boy, who was the son of a former voultry maid (Arugba Osun) that he had a bullet charm and subsequently shot the boy twice on the chest at a very close range to test the potency of the supposedly bullet charm.
Imole, a familiar face in the palace who did not go to school on the fateful day due to mid term break was described as an easy going and intelligent boy by some people who spoke to our correspondent under the condition of anonymity.
According to one of the sources, immediately his assailant challenged him of possessing bullet charm, he denied it and attempted to move away from him when he suddenly fired the gun at him.
His distraught mother of five, Mrs Abimbola Adeyemi, who resides at Fadilulai area, along Ilesa garage could not be reached for comment on the tragic development, but the remains of the victim had been deposited at the morgue of LAUTECH Teaching Hospital, Osogbo.
When our correspondent visited the palace of Ataoja on Tuesday, some people and chiefs sighted there wore mournful look as they discussed the gruesome killing of Imole in hush tone.
Reacting on behalf of the Ataoja of Osogbo, the Public Relations Officer (PRO) of Osogbo Progressives Union (OPU), Mr Bosun Oyedele said Oba Jimoh Olanipekun was saddened over the development, saying the killing was as a result of accidental discharge from the gun of Ataoja's private security guard.
However, confirming the arrest of the guard to journalists in Osogbo on Tuesday, the Osun State Commissioner of Police, Mr Fimihan Adeoye said investigation was ongoing and that the suspect would be arraigned in court after the conclusion of investigation into the matter.
Related posts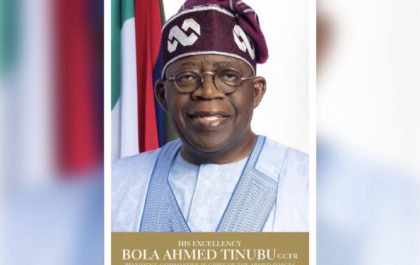 Return Nigeria to Independence/ Republican Constitution, NADECO writes Tinubu
2,876 Total Views The National Democratic Coalition (NADECO) on Tuesday wrote a letter to President Bola Tinubu, seeking Nigeria's return to…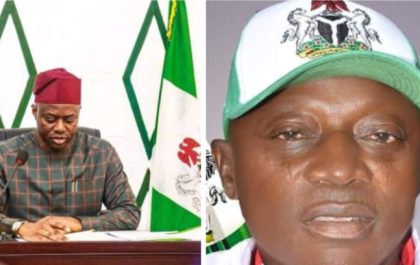 Why Seyi Makinde Sack PMS boss Auxiliary..
3,784 Total Views Following the clash of interest that ensued between the former Chairman of disciplinary committee of the Park Management…