First Bank Sack Workers En Mass
1001newsng
0
10 min

read
262 Total Views
Nigeria's premier financial institution, First Bank of Nigeria Limited, with its contractor, Whyte Cleon, has sacked over 1,000 workers via text messages and phone calls.
An investigation by THE NEXT EDITION newspaper revealed that the bank has been silently sacking staff across the country through short message service (SMS). popularly called text messages, and telephone calls.
The layoff, which started in August, is yet to abate as more and more staff keep receiving text messages indicating they no longer work for the bank.
One of the staff affected by the purge, Ade Michael, 33, said he was engaged by In-Sourcing Limited, located on 18, Keffi Street, Off Awolowo Way, Ikoyi, Lagos. The company is a subsidiary of the First Bank Group, and it commenced operations in Nigeria in July 2008.
The company was established to provide support staff solutions, first to the bank, and subsequently to the group and then to other businesses.
Barely months after it was established, the Managing Director, Debo Onabowale started recruiting staff for the FBNL.
Michael was one of the pioneer staff to be recruited by the HR solutions firm for the premier commercial bank.
The appointment letter, which was personally signed by Onabowale and dated November 7, 2008, was accompanied by a condition of service, which specified rewards and punishment, including grounds and processes of disengagement.
Part of the letter, which THE NEXT EDITION obtained, reads: "In line with our procedure, you will serve a probationary period of six months during which period we shall have the opportunity of assessing your compatibility with our organisation.
"During probation, the contract of employment may be terminated by either party subject to a notice of two weeks or payment in lieu.
"Your employment, including your probation period will be governed by the terms and conditions of service, a copy of which will be provided to you.
"Any amendments or additions thereto from time to time will be advised to you in accordance with the company's policies."
With that, Michael was posted to the Business Development Manager, First Bank of Nigeria Limited, Osogbo Branch, 152 Station Road Osogbo, Osun State.
Another employee affected by the purge, who gave her name simply as Ngozi, said she was posted to FBNL in Umuahia, Abia State after In-Sourcing recruited her.
According to her, her appointment was confirmed in August 2010 after she met the compulsory probation requirement.
While Michael put nine years in the service of the bank, Ngozi served for eight years before they both got the boot on Friday, August 4, 2017.
Michael told THE NEXT EDITION that he attended the branch's performance evaluation meeting that Friday morning and after a fruitful day at work, went home for the weekend.
"I was just about going to see a friend when an SMS entered my phone and when I opened it, what I saw almost knocked me over," he said.
"It was one of the most devastating text messages I have ever received. I could not think straight. My heart sank, my legs wobbled and momentarily, I lost the sense of time and place."
The 36-word text message, which ended the careers of over 1,000 Nigerians in the FBN and added them to the ever-growing ranks of jobless persons in the country reads: "Dear colleagues, this message supersedes the earlier message sent by us.
"You are hereby withdrawn from the services of Whyte Cleon Ltd. Effective immediately, 7th August 2017. For further clarification, please contact the office. Thank you."
While many got text messages and calls from their homes long after work hours, others reported for duty and found they can no longer sign into their systems.
They were humiliated and walked out of the bank premises by private security guards.
This newspaper found that majority of the affected staff put in between five and 10 years in the service of the FBNL before they were thrown out in a most brazen manner.
The most affected are those recruited as front tellers, account and clearing support officers, customer service officers and marketing associates.
A staff of the bank, who spoke to The NEXT EDITION but pleaded not to be named said all those affected by the purge were in their respective offices on August 4, and even attended the monthly performance meeting.
"We don't know what is happening in First Bank. They are sacking people by the day. People are no longer sure of their jobs," the source lamented.
"For instance, on August 4, when the first batch of hundreds was sacked across the country, all the affected staff attended the monthly performance evaluation meeting.
"Nobody told them their jobs were over. It was when they got home at about 6 pm that some of them started receiving text messages."
Another employee, who gave his name simply as Ola said he attended the monthly performance meeting in Lagos on Friday, August 4 and did not receive any negative rating based on the bank's performance indicators.
"We had our meeting as usual and we closed and I got home. It was later in the evening that I got the SMS that my appointment has been terminated," Ola told this newspaper.
"I immediately called my branch manager and he said he was not aware of any job cut in the bank and promised to find out from the headquarters and get back to me.
"On Monday, he called and said that the SMS I received was true and that so many staff have been affected across the country. He could not explain what happened because nobody consulted him before the decision was taken."
Ola corroborated the fact that some staff who were not sacked through what he described as the "evil SMS" were logged out of their workstations when they resumed work on Monday, August 7.
An investigation by this newspaper showed the FBN's labour contractor, Whyte Cleon Limited, finally sent termination letters to staff affected in the August 4 layoff on August 28 but backdated it to August 7.
A top official of the bank confided in THE NEXT EDITION that since the retrenchment started in the first week of August, no fewer than 100 staff are sacked every Friday across the country.
"The process, which started in August has continued until Tuesday, September 5, when some staff returned from Eid-el-Kabir celebrations to receive SMS sack notices just as they got to their offices," the source said.
"The most intriguing thing is that new employees are being brought in to take over the jobs of the disengaged staff and we are afraid these new ones will also be shown the way out with time.
"This outsourcing of personnel is not good for the banking sector because they bring in people today, train them and allow them access to sensitive financial records and then sack them later.
"It is like hiring people, training them in weapon handling and issue them guns and later sack them and send them back to the society. They will use the skills they acquired to deal with the society."
The CBN Factor
In December 2015, the Central Bank of Nigeria (CBN) had issued a circular to financial institutions in the country not to be involved in non-financial transactions, thereby invalidating the existence of In-Sourcing Limited.
Following the directive, the FBNL in February 2016, unilaterally transferred the staff recruited through its subsidiary to Whyte Cleon.
All the staff who were recruited by the bank's HR subsidiary got letters indicating their transfer to the new HR firm.
The condition of service issued by In-sourcing Limited to the staff it hired for the FBNL, which was made available to this newspaper, laid out the procedure for termination and payment of entitlements.
Section 2.2.3 of the Condition Service, titled "Termination Procedure and Payment of Entitlements," provides as follows, "Once approved, the decision to terminate employment is communicated to the employee both verbally and in writing.
"The Performance Management Department will then prepare a letter of termination detailing the terms of separation and entitlement.
"The outgoing employee is usually invited for an exit interview and provided the employee does not owe money to Insourcing Limited or has not been summarily dismissed, he or she may be given Certificate of Service."
Apart from letters written by First Bank Nigeria Limited, transferring the staff it recruited through its affiliate company to Whyte Cleon Limited, this newspaper learnt it never told the affected staff the condition of service through which they were employed lapped.
The FBN's Head, Media and External Communications, Babatunde Lasaki confirmed the sack but said it is in line with global best practice.
Every year, he said the FBN conducts an appraisal after which it promotes staff with exceptional performance while under performers are asked to leave the bank.
Lasaki could not, however, confirm how many staff have been affected in the on-going retrenchment exercise..
"It was nothing other than a standard HR practice which is in line with the global standard. After a baseline appraisal, over 3,000 were promoted and a few people were asked to leave," he said in a telephone interview with this newspaper.
"We don't have the actual figure but the number of people disengaged is far less than 10 percent of those who were promoted. Every organisation does that," he said.
He argued that every role in the bank has its own scorecard and people in all the roles know what is expected of them.
To keep their jobs, Lasaki said staff must meet some key performance indicators attached to such office.
He said, "We have key performance indicators and a scorecard and everybody knows from the beginning of the year what is expected of them and what they should score to be promoted. They know what to score and get increment and what they should score and be warned.
"It is not a one off thing. When you are not doing well, you know because from the first quarter, second and third quarter appraisals, you know about it. At the end of the year, when you do not meet the threshold you should during the annual appraisal, you will know you cannot be retained in that role.
"It is a very transparent process and everybody gets their appraisal score at the end of every quarter. Moreover, when you get it, you have an opportunity to go behind and discuss with your supervisor on what you can do to improve and the supervisor will tell you to do X Y Z. At the end of the year, you will have to go if you have not done what is expected of you. That is what the bank has done," he added.
Asked whether the termination followed the processes laid out in the staff condition of service, Lasaki said the bank's human capital department was responsible for working out employees' exit.
"Whether you are leaving on your own or asked to go, it is mandatory for you to go through that process and I know they do it from time to time," he continued.
"Every head of department, every head of a unit and every supervisor knows when somebody is exiting their department, they must be put through those processes and they must go through the human capital department," he said.
When we told him the majority of the staff affected by the purge were sent text messages, he responded, "I am not sure that is true. That is what they said but that is not standard practice. It is not the way we exit people in our organisation.
"Everybody who is leaving will be given his or her letter. I have a letter of one of those leaving. It is not possible to be asked to leave with a text message.
"I sympathise with people who are asked to leave because I know how traumatic it could be but people can be very emotional when they are asked to go and that is understandable. We follow the global practice and our bank is not only operating in Nigeria. We operate in seven countries across the continent and everything we do is in line with the global process," he explained. (THE NEXT EDITION)
Related posts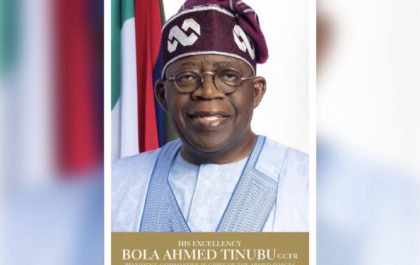 Return Nigeria to Independence/ Republican Constitution, NADECO writes Tinubu
1,571 Total Views The National Democratic Coalition (NADECO) on Tuesday wrote a letter to President Bola Tinubu, seeking Nigeria's return to…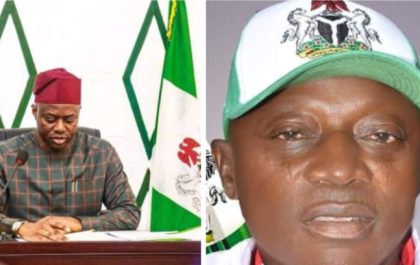 Why Seyi Makinde Sack PMS boss Auxiliary..
2,479 Total Views Following the clash of interest that ensued between the former Chairman of disciplinary committee of the Park Management…