Following its impressive half year audited financial results, top Nigerian bank, Fidelity Bank has again posted another impressive financial performance for the 9 months period ended September 30, 2017. Details of the lender's 9 months financial results, released at the Nigerian Stock Exchange (NSE) today showed a remarkable growth in key revenue lines and improved efficiency and regulatory ratios.
Gross Earnings grew by 17.9 percent to N130.1 billion from N110.3 billion reported in the same period in 2016 whilst profit before tax soared by 65.1 percent from N9.8bn to N16.2 billion. "We are delighted with our 9 months financial performance which showed strong growth in key revenue lines and a corresponding decline in our operating expenses, despite the high inflationary environment", said Mr. Nnamdi Okonkwo, Fidelity Bank CEO.
He attributed the consistent delivery of strong financial results to the disciplined execution of the Bank's medium term strategy which centred on optimal balance sheet management, strategic cost reduction and increased play in the digital and retail banking space.
"The implementation of the initiatives from our Business Process Review Project continued to impact positively on our operational efficiency as total operating expenses declined by 2.6% to N47.5 billion, leading to our cost-income ratio dropping to 66.8% from 77.3% in 2016 FYE. The combination of the strong net revenue growth of N5.1 billion (8.8% growth) and the decline in total expenses by N1.3 billion (2.6%) translated to a N6.4 billion (65.1%) increase in Profit before Tax (PBT) to N16.2 billion. The 9M 2017 PBT of N16.2 billion is higher than the annual profit numbers in any of the last 4 financial years (2013 to 2016)" he further explained.
Fidelity Bank is a full-fledged commercial bank operating in Nigeria with over 3.8 million customers who are serviced across its 240 business offices and various digital banking channels. The bank has in recent times won accolades as the Best SME Friendly bank, Best in Mobile Banking and the Most Improved Corporate/Investment Bank among several industry awards and recognition. The bank was also ranked the 4th Best Bank in the Retail Banking Segment in the 2017 Banking Industry Satisfaction Survey conducted by KPMG.
Focused on select niche corporate banking sectors as well as Micro Small and Medium Enterprises (MSMEs), Fidelity Bank is rapidly implementing a digital based retail banking strategy which has resulted in a 93 percent growth in savings deposits over the last 3 years, 50 percent customer enrollment on debit cards and 30 percent of its customers now using its flagship mobile/internet banking products.
Only last week the bank successfully issued a $400 million Eurobond, which was priced at 10.50% coupon. The transaction regarded as the largest combined new issue and liability management offering by a Nigerian issuer is reopening the international bond markets for Nigerian Tier II banks.
Related posts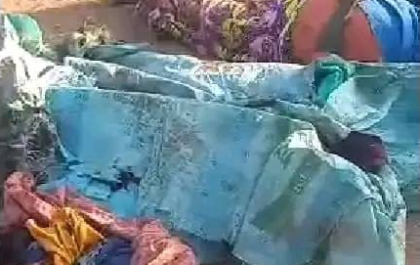 Civilian bombing Death toll in Kaduna rise to 85, NAF denies involvement
The death toll in the bombing of civilians by the Army at Tudun Biri Village in Igabi Local Government Area…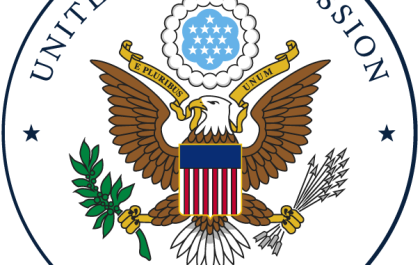 Over 150,000 Nigerians applying for US visa interviewed in 2023 — US Embassy
Chargé d'Affaires of the U.S., Embassy in Nigeria, Mr David Greene, has revealed that they have interviewed over 150,000 Nigerians…