FG blame States for bad roads
1001newsng
0
2 min

read
491 Total Views
The Minister of finance, budget and planning Mrs Zainab has just kick the dust just like is colleague Babatunde Fashola, who said Nigeria roads are not that bad. In a new statement made by the honorable minister Mrs Zainab, she said, most bad roads belong to the state government. MOST bad roads in Nigeria are within the purview of states, the Federal Government said on Wednesday.
It said not every bad road is its responsibility.
Besides, the Federal Government said it was funding the Federal Ministry of Works to deliver on road repairs.
According to the Minister of Finance, Budget and National Planning, Mrs Zainab Ahmed, about N650 billion had been released for capital projects 250billion by December, making it 900billion for 2019 budget.
She noted that the majority of bad roads belonged to the state governments
Mrs. Ahmed said: "Works is always on the priority list; housing is always funded. Same is transportation and power, though we have revenue challenges.
"It allows me to state that the Minister of Works and Housing has a proposed budget of N247 billion for the year 2020 and the greatest component of this budget is the fixing of Nigerian roads.
"Indeed, we are not able to fund the budget 100 per cent, but whenever we release funds for capital projects, the Ministry of Power, the Ministry of Works and Housing is always the priority and also the Ministry of Transport.
Just the same way Nigerian reacted to the statement made by Mr Babatunde Fashola over the state of Nigeria roads, comments are beginning to show the opinion of the Minister of budget and planning is not in agree with the thinking of many Nigerians.
Related posts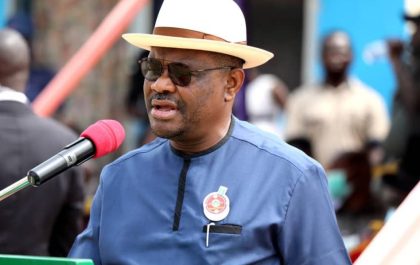 Wike's Camp regroups London, adopt a new strategy to replacement Ayu
4,152 Total Views There were indications at the weekend that Rivers State Governor, Nyesom Wike, and his supporters have returned to…