Fans Rain Curses on Pastor Faleyimu, Over Funke Akindele Marriage.
1001newsng
0
2 min

read
207 Total Views
A Lagos-based pastor, Olagorioye Faleyimu, has said that Nollywood actress, Funke Akindele, may not have children of her own, and that she may end up with another broken home..
.In swift response,fans of Funke Akindele .a.k.a Jenifa have been pouring curses on the pastor–Ole pastor.U are not Funke Akindele's God…fake pastor..Thunder will strike you soon fake pastor falayemu ode…Prophet of doom! He should cover his face in shame and beg God for forgiveness for making such a lousy and demeaning prophecy to favour himself and brother 'fake' pastors/prophets…I suspect this so called prophet. If Funke should visit him for solution, he might tell her that unless a "man of God" sleep with you, u cannot be "delivered ". It's your choice whether you will allow me or not .
Faleyimu advised the Nollywood star to marry a pastor who, he said, would help her fight her 'battles.'
Perhaps in response to this unusual prophecy, Funke's husband, JJC Skillz, has reaffirmed his love and commitment to his sweetheart of the Jenifa's Diary fame, saying she gave him a new life.
He said the 39-year-old actress came into his life when he had given up all hopes of ever having a happy family.
"As you have given me peace, I pray that you will forever find peace," he wrote in a series of Snapchat posts."
He also prayed to God to bless Funke's marriage (to him) with children.
Faleyimu had prophesied, "A popular actress in Nollywood, Funke Akindele, who was once in the Yoruba movie industry should pray deeply so as to have children.
"Another grace she has is to marry a pastor who can fight the battle on her behalf with prayers."
Meanwhile, many of Funke's fans have taken to the social media to offer support and prayers, assuring her that negative prophecies will not come to pass in her life
Related posts
Fuel Subsidy remover is insensitive, NLC kicks
2,199 Total Views The Nigeria Labour Congress (NLC), on Tuesday, expressed displeasure over the pronouncement by President Bola Tinubu that the subsidy…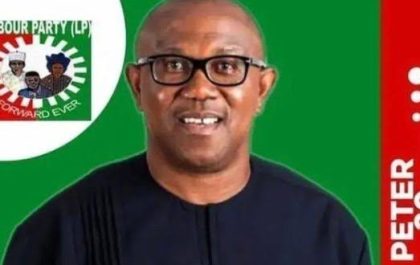 May 29: Labour Party fault Tinubu's speech, says its shallow, defective
2,209 Total Views The Labour Party (LP), has described as shallow and defective, the inaugural speech made by President Bola Ahmed…