Many are called but few are chosen a quote extracted from the holy scripture says. There are lot and lot of businessmen out there who have graced this planet, either still living or dead but just view has been able to remain relevant or remain top of their game.
The business mindset of such few ones, their vision, the foresight is not embedded in any written books by scholars or professors in the same field they operate. Although, they make use of the same principles in operation, policy formation, decision making and day to day running of the business, what determines the life span of their business is much rooted in their persons.
A few months ago, when the Nigeria born business mogul Femi Otedola port from the dollar spinning investment in the oil field to power, many could not comprehend such move by him. It was a heated debate among many for a while, I once overheard a TV business analyst saying jokingly 'COULD IT BE THAT HE HAS LOT TASTE OF GOOD BUSINESS"
To many analysts, it was too much of a risk to switch from already established business…… selling his shares in Forte oil for more than $200million to focus on power generation investment worth over a whooping sum of $1billion. For all those still in doubt of his intelligent……you may have not been chosen to be among the few ones who are of like minds. What they see, what prompts their moves might not make any sense to you for you have not been chosen. For now, whether his action was a smart move or not, whether he sees the future or not……time has provided a better answer to that question.
As at today what is left remaining in the oil field is just the shadow of itself, especially in Nigeria. Interestingly, there was a sudden upsurge of about 30percent increase in the barrel of crude oil which is now $17per barrel as at today 27th of April 2020 when compared with $11 per barrel a few days ago. But According to expert in the field, the fact still remains that the global oil industry is still in dire straits. Refined products are grossly oversupplied and refiners are scrambling to store gasoline and jet fuel at sea, but tanker rates are spiking and available storage is dwindling. With no place left to go, refiners are curtailing output and in danger of shutting down. The more refineries that shut down, but the steeper the drop in crude demand. As Oil price continues to swim in an unprecedented crash record the business tycoon is gainfully establishing his tentacle in the power sector.
The purchase of Geregu was done in 2013 during the power sector privatization, under Amperion Power Distribution Company Limited which is a subsidiary of Forte Oil Plc. After the acquisition, $94 million was initially invested in the power plant. In 2018, another $350 million was pumped into the plant. Otedola said the acquisition/investment is demonstrative of his commitment to the Federal Government's power sector recovery plan.
Geregu Power Plc was incorporated in November 2006 as one of the unbundled companies from the now-defunct Power Holding Company of Nigeria (PHCN). The gas power plant began operations in 2007 with a total installed capacity of 414MW at commissioning.
When it comes to business positioning, you only recall one of Yoruba's adage that says, what an old man sees while sitting, a child cannot see even when he climbs to the top of a tree. Femi Otedola has proven his worth over the years as one of the smartest business moguls in Nigeria and Africa as a whole, one deserving an accolade. While many of his contemporaries are busy permutating the degree of oil crash or possible increase, Femi Otedola is having a nice time with his beautiful family.
Related posts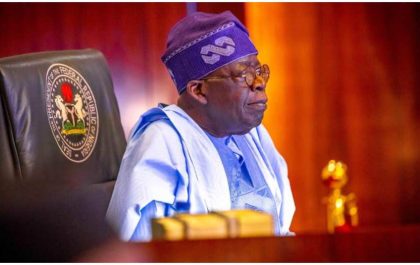 N27.5trn 2024 budget will transform Nigeria – FG
The Federal Government has assured Nigerians that the N27.5 trillion 2024 budget presented by President Bola Tinubu to the National…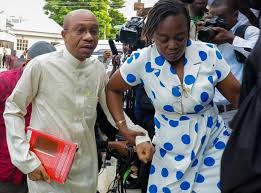 Emefiele head back to Kuje Prison, fails to perfect bail conditions
Former (CBN) Governor Godwin Emefiele has not been able to perfect the N300 million bail granted him by a High…